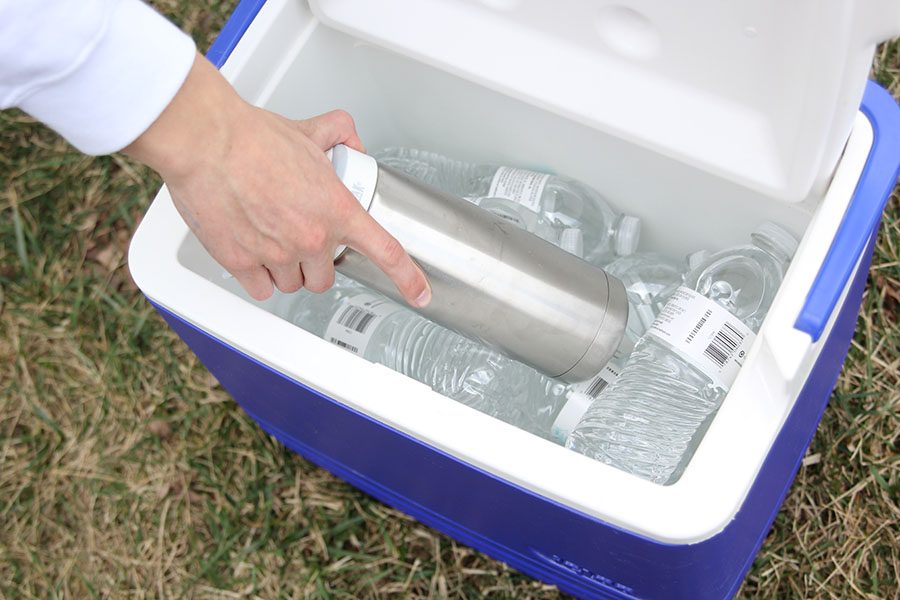 Students and staff reduce global impact in simple ways
With aid from recycling and other waste-reducing methods, Mill Valley makes positive changes to the environment
March 8, 2017
Since elementary school the phrase "reduce, reuse, recycle" has been the mantra for saving the planet. For many students, though, it's hard to figure out how this can be applied. Diving deeper into the meaning of reducing, reusing and recycling involves taking a closer look at how people can change their own habits.
For example, in science teacher Eric Thomas' classes, he reuses all the paper from the library for students to write essays on.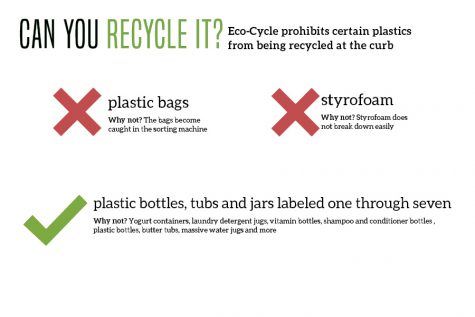 "We figured it out one time on how much it saves in terms of a whole year's worth of paper, and it's significant," Thomas said. "You figure if you take a test, and that test requires say six sheets of paper, and you have 50 students, that's 300 sheets. That's just one subject, so if you do that regularly, you're saving an entire ream of paper.
Most students, however, are not using 300 sheets of paper by themselves. Still, reducing our impact can be easy as well. Because of her interest in reducing negative environmental impact, junior Mary Kate Stoneburner remains conscious of her wastefulness and tries to cut down when she can.
"Whenever I pick up my nanny kids, I turn off my car in the car line," Stoneburner said. "I don't use plastic bags in stores and I don't use styrofoam cups. I also reuse my cups and water bottles."
Dr. Terry Loecke from the Environmental Studies program at the University of Kansas thinks that although common methods of waste reduction are important, simply going outside can also improve how people impact the environment.
"Feeding student curiosity of how the natural world works is extremely important, yet difficult to do from within a classroom," Loecke said via email. "As a society, [we] simply need to get outside more and experience the natural world."
In the eyes of social studies teacher Jeff Strickland, learning about the environment is the path to improving it.
"Just be informed," Strickland said. "[Students] can sift through the minutia of garbage that's out there that doesn't matter. Try to learn about something every other day."
For Stoneburner, protecting the environment is an important cause and she believes other people should take it more seriously.
"The environment is our home and we only get one Earth," Stoneburner said, "so take care of it while you have it."
(Visited 1 times, 1 visits today)