Students and staff donate blood at blood drive
StuCo and the American Red Cross put on the biannual blood drive on Thursday, March 23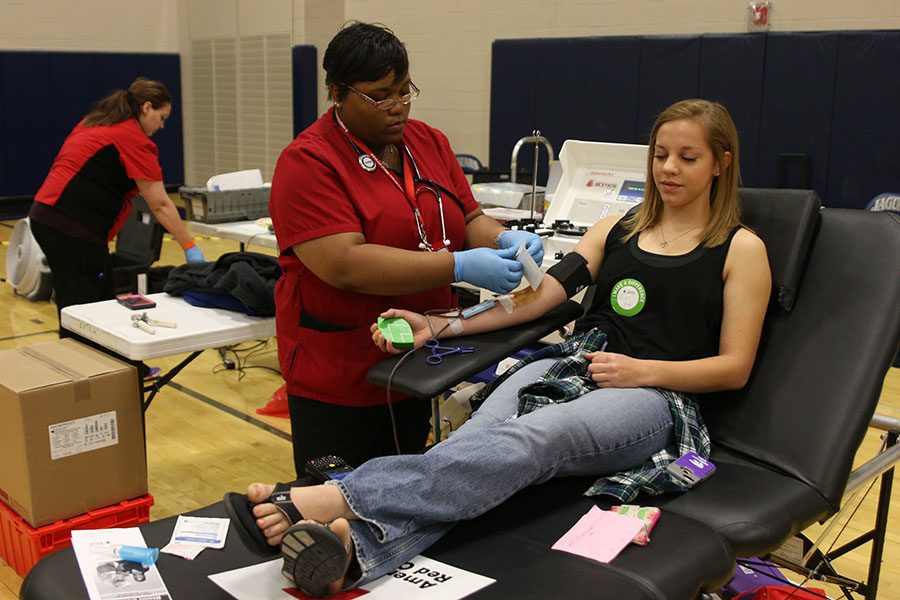 Marah Shulda, Mill Valley News editor-in-chief
March 25, 2017
Many students who are over 16 years of age donated blood to the American Red Cross in cooperation with StuCo on Thursday, March 23 in the biannual event. They collected around 1 pint of blood per donator.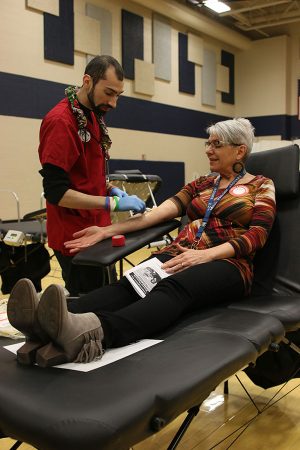 Students from different grade levels donated blood. Sophomore Grant Loew donated for the first time and accredited his inclination to donate towards helping others.
"It's something that I've never done and I've wanted to do it to help out people," Loew said. "If you have a certain blood type and no one else does it could really help someone out."
Senior Kristen Schau agrees, and thinks that donating blood is a very easy way to help out the community without much effort on the donor's part.
"I think [donating blood] is really rewarding and it doesn't take that much out of you but you contribute to so many people that do need that," Schau said. "I've always thought that it's a way that everyone can contribute and help society without putting themselves out significantly."
When giving blood, the Red Cross takes one pint from each donor. The average human has about 10 pints of blood in their body and it can sometimes take a couple hours to recuperate from the donation. Schau has given blood before and thinks that this waiting period gets quicker the more times you donate.
"The second time I gave blood I was way less sore and it was faster than the first time," Schau said. "I think it get easier every time."
StuCo, who hosts each blood drive, gets involved not only throughout the day of the blood drive but also in the planning of the drive, according to junior Jordan Robinson.
"So we have two a year so there's a routine and we start preparing about two weeks lead up to the [blood drive]," Robinson said. "We divide out who's going to work what shifts of the blood drive."
Like many other students, Robinson donated blood and says that the main reason was to just help another life and since being a member of StuCo she has helped out at the drives but never before personally donated.
"I had been working at the blood drives and was always encouraging my friends to sign up," Robinson said. "I thought it was a good way to help the community."
(Visited 47 times, 1 visits today)
About the Contributors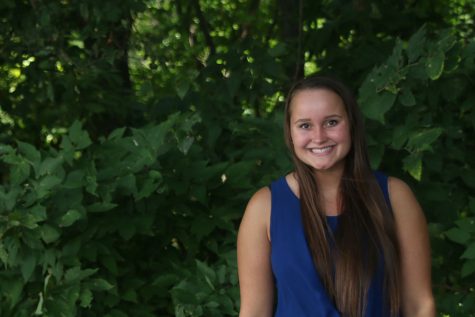 Marah Shulda, Mill Valley News editor-in-chief
This is senior Marah Shulda's third, and final, year on the JagWire staff. This year, she is a Mill Valley News Editor-in-Chief alongside Elizabeth Joseph and Katya Gillig. Outside of newspaper, Marah is involved in band as a drum major for the Mill Valley Marching Jaguars. She also participates in jazz band, SLT, Ambassadors, MV Outreach, MV Outfitters, swim team, is an NHS officer, on the Executive Leadership Team for Relay for Life and the co-president/founder...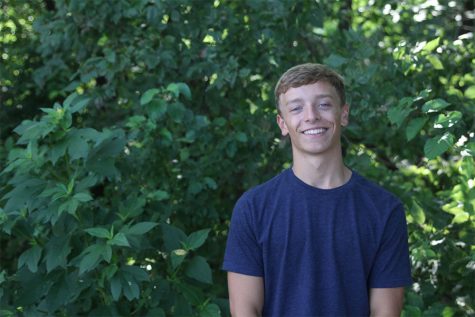 Carter Lawson, JagWire reporter/photographer
This is senior Carter Lawson's second year on JagWire staff. This year he will be a reporter and photographer. Carter is also involved in soccer, swim, boxing, and taekwondo. In his free time, Carter enjoys watching Netflix, and spending time with family and friends.