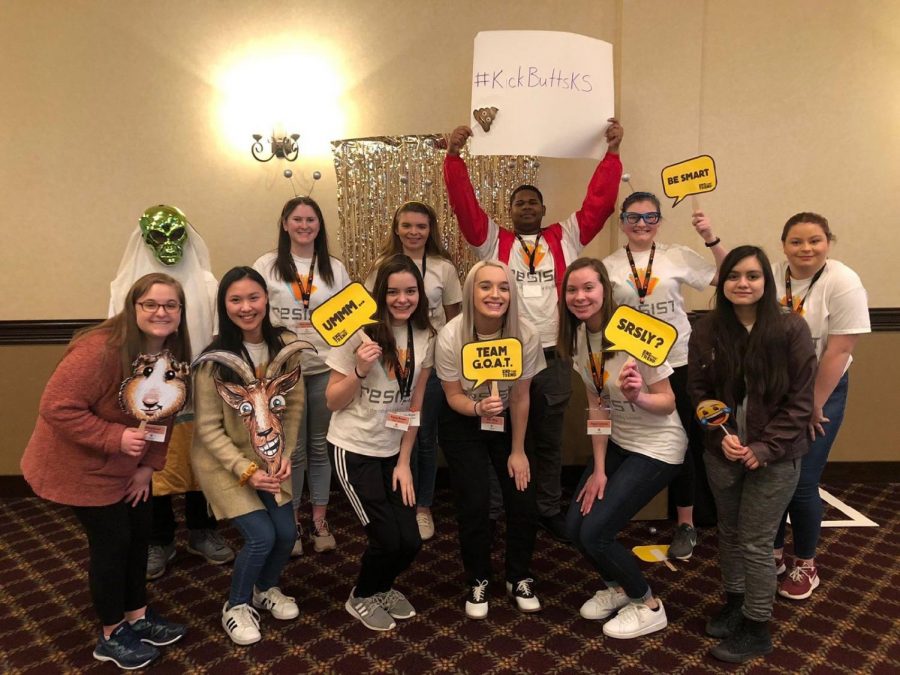 By Alyssa Canning (submitted)
Students and staff address vaping throughout school
With the explosion of vaping throughout Mill Valley, students and teachers are faced with difficult choices in regards to the epidemic. Some students, like Gloria, are forced to begin vaping due to overwhelming peer pressure. Others, like sophomore Alyssa Canning, vocally speak out about the dangers of vaping and tobacco. 
Canning, who was profiled by reporter Zach Shrader earlier this year, joined Resist, an organization that fights against the use of tobacco products in schools. She wants students to know that the program's purpose is not to bash students or individuals who vape but to spread awareness about the harmful effects that e-cigarettes have on your health.
"
I think everybody's going to look back and go, 'That was stupid. Why was I doing that? And I wasted time doing something that wasn't good for me.'"
— school resource officer Mo Loridon
"[Resist's] goal is to educate and help people be more aware of how dangerous tobacco products can be," Canning said. "Many people assume that we are trying to shame them for using these products, but all we want to do is help educate and offer people guidance for quitting."
Teachers are also trying to fight back against vaping in their school. Biology teacher Landra Fair has successfully caught a few students vaping, which she credits to her vigilance in enforcing the rules. 
After learning that students have been vaping in the school bathroom or even during class, Fair has tried to keep a more watchful eye on her students and tries to monitor when and how many students are using the restroom at the same time.
"I would say that I'm more aware of who's using the bathroom and when or making sure that kids don't go to the bathroom together," Fair said. "[I've] also [been] keeping a closer eye on them since it's been reported to me that kids have Juuled in class and blown the vapor into the sinks or blown it into their shirts, so just looking for it where I never had to in the past."
School resource officer Mo Loridon, who is in charge of punishing students caught vaping, says that recent trends have been positive; the amount of students he has to deal with vaping has been declining. 
"I have seen a decrease in people getting caught … which tells me there's probably a decrease in usage," Loridon said. "Either the students are getting smarter and not getting caught, or less students are vaping."
Loridon believes that for the issue of vaping to be truly resolved, students have to educate themselves on the consequences of usage. 
"I think teens sometimes have to figure stuff out for themselves," Loridon said. "It doesn't matter if I say it, if their mom and dad [say] it, or Grammy says it. Until [teens] figure it out and learn for themselves, I don't know that [parents and grandparents] make a difference."
Overall, Loridon thinks students will regret vaping in the future. 
"I think everybody's going to look back and go, that was stupid. Why was I doing that? And I wasted time doing something that wasn't good for me," Loridon said.
For more reading on the vaping epidemic at Mill Valley, check out last year's feature story on the issue by Elizabeth Joseph, Hannah Chern and Tanner Smith. 
(Visited 25 times, 1 visits today)