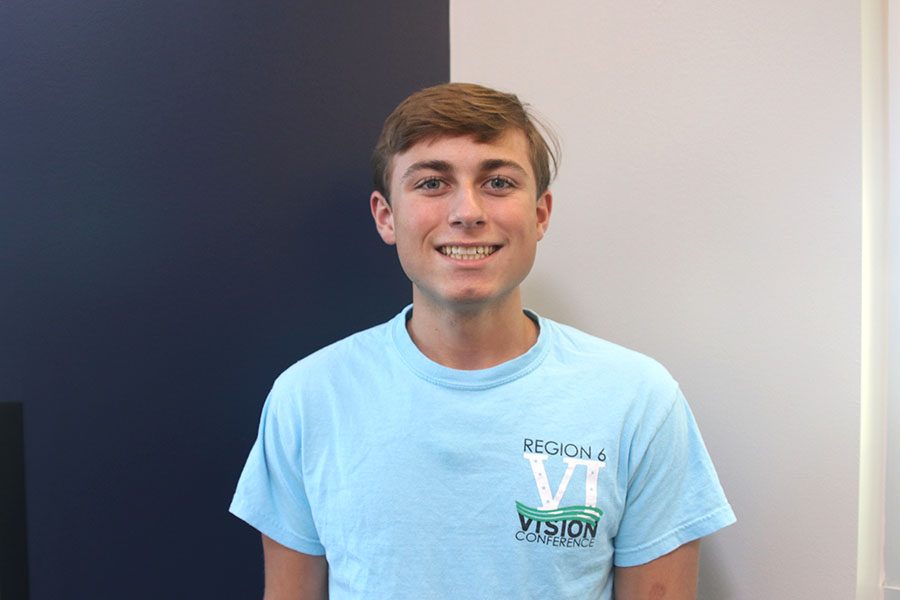 By Avery Liby
Student tech Wyatt Lindsey increases his skills in technology
Lindsey uses his interest in technology to help teachers and students
JAG: Why did you decide to be a student tech?
Wyatt Lindsey: First of all, it's something I've always been really interested in. I like technology a lot, and I'm pretty good at it. It seemed like a good way to increase my skills and get some connections.
JAG: How did you become a student tech?
WL: You apply to be a student tech. There's an application and then you go through an interview. If they accepted you, you got to choose which block you wanted to work in. 
JAG: What is your favorite part about being a student tech?
WL: I like going around and helping the teachers. Whenever you solve their problems they're always so happy, and it's a great feeling.
JAG: What is one thing you want students, teachers and/or parents to know about the MacBooks?
WL: The new MacBooks are really great and you can do a lot of things on them. They're a great opportunity for all of us students to have and a great learning tool, so we should really take advantage of them.
JAG: What's one lesson or thing you have learned by being a student tech?
WL: The ticketing system isn't very fun. It's a system you have to submit tickets that goes through k12 and say what the problem is, who the teacher is and what room they're in. It's kind of a lengthy process. I've also learned that there are a lot more problems than you think that deal with these new MacBooks.
(Visited 20 times, 1 visits today)