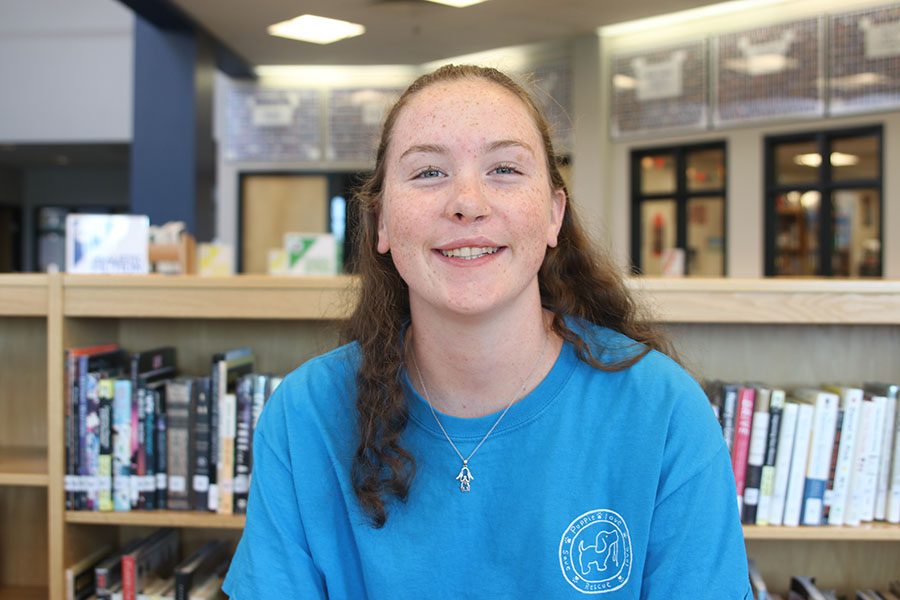 By Lily Godfrey
Student tech Madison Vosburg uses her childhood love for computers with new Macbooks
Vosburg combines her love of technology and helping her classmates while taking on this new role
JAG: Why did you decide to be a student tech? 
Madison Vosburg: I've always been interested in computers. My dad and stepdad are both engineers so they showed me how to [work with computers]. My dad and I built a computer when I was pretty young so I've always been into computers and I thought it was a good opportunity to help students around Mill Valley. 
JAG: What is your favorite part about becoming a student tech? 
MV:Just going around and being able to help other students and also getting to know the teachers a little bit more and help them out. 
JAG: What is one thing you want students, teachers and/or parents to know about the MacBooks? 
MV: Once you get used to them, they're easier to use. This is actually my first year using MacBooks and I've pretty much just taught myself everything. I think I've gotten used to them now. If you just stick with them you can figure it out. 
JAG: What's one lesson or thing you have learned by being a student tech?
MV: Just trial and error. We have had a lot of trouble with passwords and we just have to keep trying. Sometimes technology can be annoying. Also, I've been learning a lot about how Apple products work and it's really neat. 
(Visited 42 times, 1 visits today)