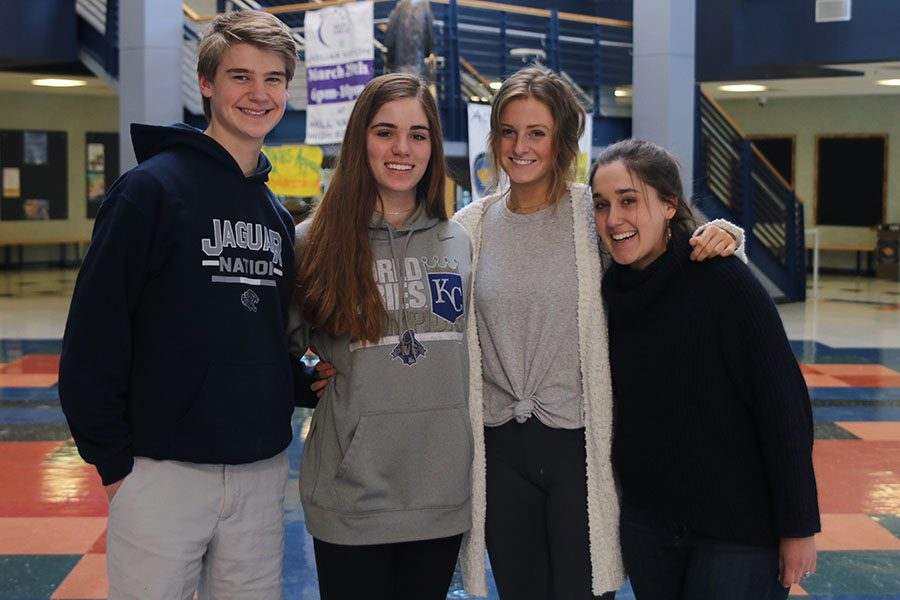 By Andrew Tow
Student council members lead the school
Through servant leadership, student council takes charge and runs the school behind the scenes
It's 7:15 a.m. on a dreary Thursday morning. Most students are either still sleeping or wishing they were. The halls of the school are barren, and the few students wandering the halls are groggy and tired. However, despite the early hour, StuCo sponsor Erica Crist's small room at the bottom of the A hall stairs is bursting with energy. StuCo's weekly meeting is very much awake as the school's student leaders hold a donut-fueled discussion about how they can continue to improve the school.
The commitment of StuCo members reaches far beyond Thursday morning meetings. At 8 a.m. on the day of the homecoming dance, StuCo members are in the gym decorating. Before every spirit week, StuCo is in the halls on Sunday night decorating with posters and balloons.
While the variety of tasks StuCo handles to boost school spirit change every day, there is one constant organizing each event: senior student body president Hannah Barnes. Freshman StuCo representative Bret Weber recognizes the effort Barnes and her fellow student body members put in.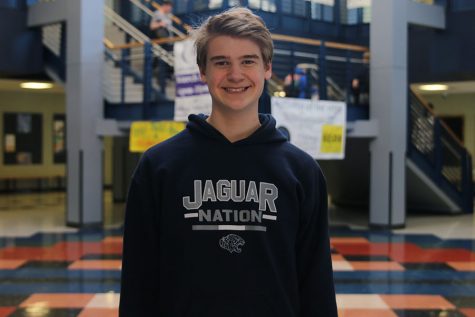 "[The student body members] do a ton in StuCo," Weber said. "They work really hard. They come to meetings early and stay after. They plan meetings as well and just put in a lot of time and effort."
The amount of hard work the student body members are putting into StuCo this year is no accident; rather, it's a side effect of a new mentality called servant leadership exemplified by leaders who do menial tasks that usually would be relegated to lower-ranking members of the group. Junior student body secretary Annie Bogart believes that this mentality has brought StuCo closer together.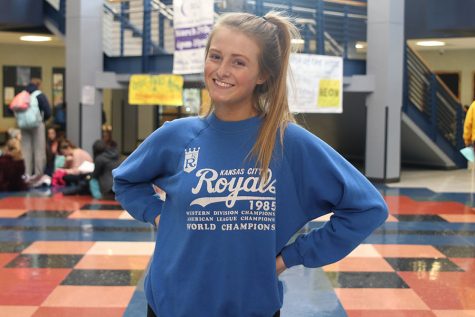 "[Servant leadership means] you are in an environment where you feel respected by people in higher positions," Bogart said. "You feel more respected and you feel more comfortable in your environment. The leader shows they are not better than everyone else."
Sophomore representative Ellie Boone thinks this inclusive mentality from Bogart and Barnes has helped them become better leaders.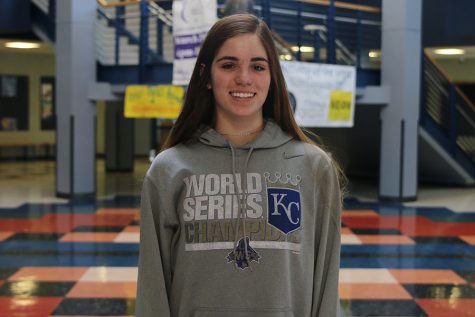 "[Bogart and Barnes] have been really good leaders. They incorporate not just sophomores, juniors and seniors but they incorporate the freshmen and include them as well," Boone said. "They just create a great environment for StuCo and get us all hyped up."
The servant leadership mentality isn't just a staple of the student body members; it's permeated throughout all of StuCo. Bogart recognizes one younger StuCo member who seems to have taken the idea to heart: sophomore Hannah Chern.
"Sophomore [vice president] Hannah Chern has taken initiative in doing some of the tasks that are not necessarily the most fun in StuCo," Bogart said. "There are a lot of those tasks that have to get done, and she's always down to do the dirty work no one else wants to do."
According to Barnes, even the freshmen are buying into the new attitude and excitement around StuCo.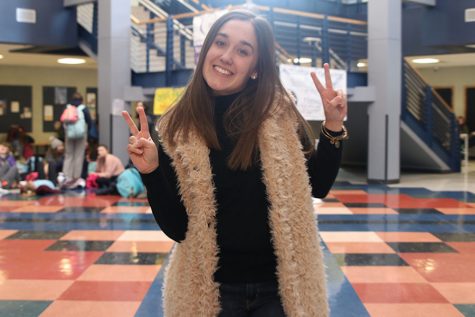 "The freshmen have done an excellent job [this year]. I know it's intimidating to come into a new atmosphere and try to be a leader but, in snowboarding terms, they full sent it," Barnes said. "They have done a great job leading their class. You can see the participation they've had throughout the weeks."
This servant leadership attitude pervasive among StuCo members, combined with the time commitment, helps StuCo members grow and develop as leaders. Barnes credits her growth as a confident leader and person to her time on StuCo.
"By joining StuCo, I've gained a confidence. For God's sake, I dressed up as Guy Fieri for one of the football games. I could have never seen myself doing that as an elementary or middle schooler," Barnes said. "Being student body president has given me so many different leadership opportunities to grow."
Boone agrees. Despite having been a StuCo member for only one year, she already feels the effect rubbing off on her.
"[StuCo has] helped me emerge as a leader in our school and helped me create a connection with the people within our school," Boone said.
For Bogart, the impact of StuCo on her development as a leader and a person cannot be understated.
"I honestly don't know where I would be without StuCo," Bogart said. "Not only as in the club as it made me a better leader, but by watching everyone and seeing everyone's different leadership styles, I learned that being a leader isn't necessarily about taking charge. It's sitting back and watching other people. Being a good leader is sometimes listening to the person that's not heard."
(Visited 92 times, 1 visits today)