Student adjusts to life with new family additions
Junior Sydney Humphrey along with her siblings became a part of their family through adoption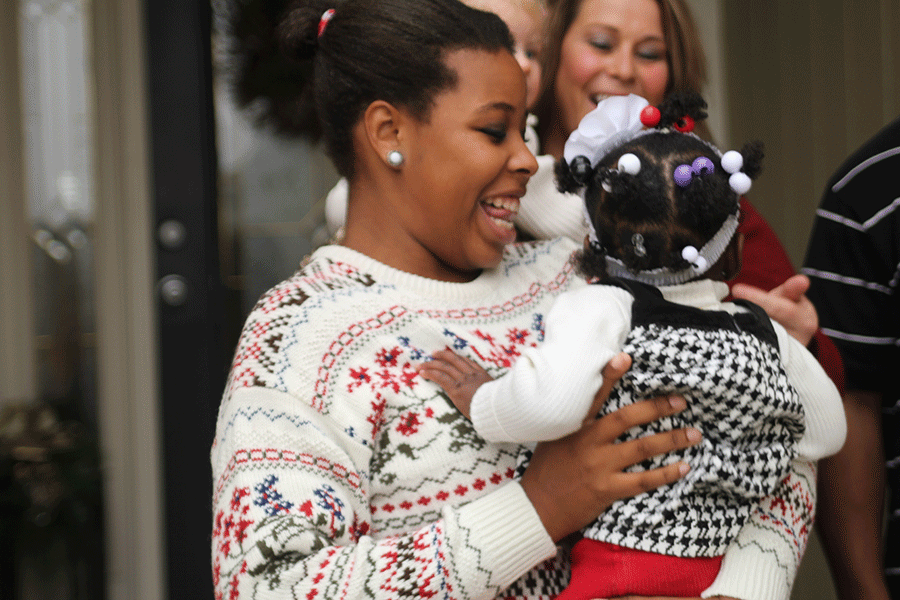 The first time junior Sydney Humphrey met her ten-year-old foster brother Shain, she didn't realize how soon he would become a huge part of her life.
"The night I first met Shain, my parents had to go to a concert. They had paid for it six months before and they didn't know we were going to get him that day," Sydney said. "I had to babysit him and he couldn't say his 'r's.' He was such a cute little boy."
For the Humphrey family, adding new members to the household was a common occurrence. Sydney and Shain both joined the family through adoption.
"When I was adopted, I was the only girl, and my dad and my mom really wanted a girl, so they chose to adopt me," Sydney said. "They adopted my brother Shain so I wouldn't feel alone. We'd already had him for six months [as a foster child], so we just took him in."
Sydney was adopted when she was 18 months old, and Shain was officially adopted by the family in August 2014. In addition to Sydney and Shain, the Humphreys also fostered two baby girls, Addyson and Niymmia.
"I didn't acknowledge Addyson for probably three months because she was a baby. I didn't want to hurt her because babies are fragile," Sydney said. "Then I realized how cute [she and Niymmia] were. I love them to death now."
Sydney's mother, Heather Humphrey, said the decision to adopt and foster resulted from circumstances regarding the family's history.
"We chose to foster and adopt because my husband was previously married, so we didn't have any option to have our own children," Heather said. "It wouldn't be the same without them because we'd have less kids in the house."
Heather said adopting and fostering should be something everyone considers.
"Adopted and foster children are no different than your own children," Heather said. "There are children out there that need homes and several families who can bring them a better life than what they had."
According to Sydney, having more kids in the house lets her have more fun than she would if she were an only child.
"For me, the best part about having siblings is being able to team up on my parents," Sydney said. "They're fun little kids to be around. Shain and I fight all the time just to make our mom mad."
Though Sydney's brother and foster sisters came into her life later than most siblings do, she said she didn't treat them differently than she would a relative she had known for years.
"To me, adopting is just adding someone into your family and making them feel loved. If people know me, they know I don't say 'fostered' or 'adopted,'" Sydney said. "My siblings are my siblings, whether they're half or fake or whatever."
Sydney appreciated the experiences and the life her parents provided for her.
"I am very fortunate because some kids don't get adopted and I've seen how some kids go through [foster care] from house to house. They don't know how to act because they've never had someone to help them out," Sydney said. "I'm really lucky, and I appreciate all my parents have done for me and all the things I've learned throughout the years."
(Visited 7 times, 1 visits today)
About the Contributor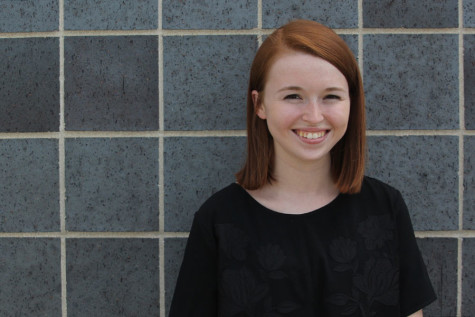 Taylor Anderson, JAG editor-in-chief
Senior Taylor Anderson is co-editor-in-chief of the JAG yearbook. This is her third year on staff. Anderson is involved in theater, and is a member of NHS and Thespians. In her spare time, she enjoys reading, binge-watching Netflix shows and drinking Diet Dr Pepper.