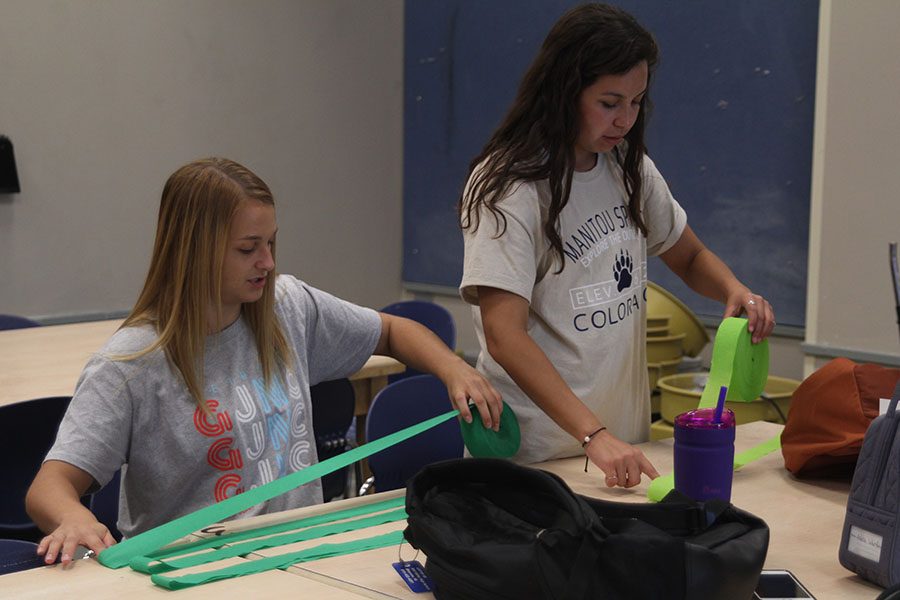 By Anna Ricker
StuCo prepares for jungle-themed Homecoming week
Members of student council made and put up decorations to celebrate Homecoming
StuCo members have been working to get ready for this year's Homecoming on Saturday Sept. 8. To prepare for this year's Homecoming activities, StuCo spent time decorating for this year's theme: Jurassic Jungle.
Homecoming week starts out with tropical wear on Friday, Aug. 31. Tuesday, Sept. 4 is Vine Day, followed by traditional class colors on Wednesday, Sept. 5. Thursday, Sept. 6 is Animal Print Day and then the week will conclude with spirit wear on Friday, Sept. 7.
According to senior student body president Hannah Barnes, the first step to preparing for Homecoming is choosing a theme.
"We always like to get a broad spectrum of different [theme] ideas and then we take it to the student body for a vote," Barnes said. "Then we delegate what needs to be done. That includes coordination, advertising and dance decorations."
Junior class secretary Ashley Grega and other StuCo members have been busy planning for Homecoming for a while, and are now finishing the decorations rather than focusing on the big idea.
"We have been meeting for StuCo and starting to prepare since the middle of July," Grega said. "We have to figure out the spirit days week which is super fun to get together, collaborate and try to figure out different theme days that correspond to the theme of Homecoming. Then we also have to prep the decorations for the dance and make sure it actually feels like a Jurassic Jungle."
Barnes enjoys the preparation for Homecoming.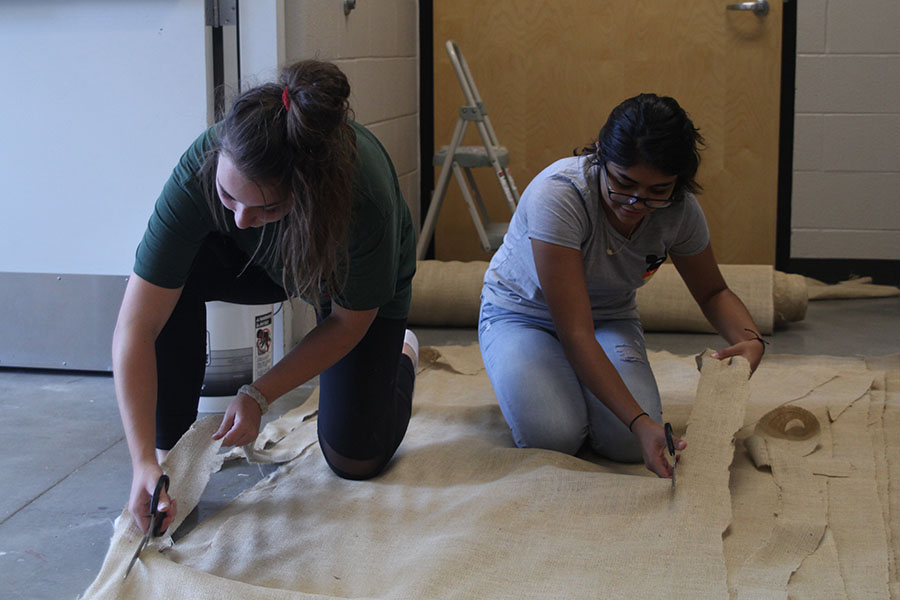 "My favorite part of decorating [for Homecoming] is sitting down and painting the signs and umbrellas," Barnes said. "I think everyone on student council enjoys planning Homecoming, it is very exciting."
After seeing all the hard work come together, Grega is anticipated for the start of Homecoming week.
"It is so much fun seeing the excitement of students around the hallways getting excited for Homecoming week and seeing all the decorations start to come together," Grega said. "You can see the Jurassic World happening."
(Visited 352 times, 1 visits today)