StuCo members attend regional conference
Around 600 students listened to a motivational speech and learned to swing dance to promote leadership skills at the conference
StuCo took a trip to Shawnee Mission West for the annual regional conference on Tuesday, Sept. 20. Students from across the Kansas City area learned leadership skills through a day full of activities from a presentation on StuCo camp to swing dancing.
To begin the day students filed into the auditorium to listen to a motivational speech from 2005 Mill Valley graduate Brandon White on how to be better leaders.
"[My favorite part was] listening to Brandon [White] talk," freshman treasurer Avery Altman said. "He definitely had an interesting life. He didn't know how to talk when he was little [so he] quit talking completely for the longest time because he was embarrassed about it. He was just fun to listen to."
Senior class treasurer Emma Wilhoit thought White provided a different perspective on the purpose of leadership.
"An interesting point [White] made is that leadership is less about having a higher position than others and more about pushing others up to a higher position by helping them," Wilhoit said.
Along with the annual motivational speaker, StuCo members were given the chance to practice their leadership skill and their ability to collaborate with others in swing dancing. White gave students a lesson in how to dance and then had them rotate through partners to allow them to meet new people and get out of their comfort zones.
"It was to [show] us how to work with someone else, because with swing dancing you need a partner," Wilhoit said. "It [got] us to interact with people from other schools because you would change partners constantly."
Altman felt learning to swing dance taught students not only dance skills, but also how to laugh at themselves.
"Honestly, swing [dancing] is a good thing to know how to do. You just can't take yourself too seriously because life isn't as fun if you do," Altman said. "It was a good way to portray that [lesson]."
Wilhoit plans to return to school with a new mission for helping students.
"We're definitely going to keep in mind how much being in StuCo involves reaching out to other people and really representing the student body," Wilhoit said. "We're going to try to do what we can  to help people within the student body that might not necessarily be speaking out for themselves."
(Visited 23 times, 1 visits today)
About the Contributors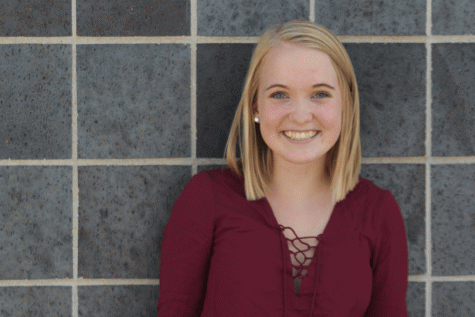 Sarah Morgan, JAG editor-in-chief
Sarah Morgan is a senior member of the JAG yearbook staff. This year she is a co-editor-in-chief but will continue to take pictures and write along the way. When Sarah is not in C101, she enjoys singing in choir and the musical, volunteering in her community through NHS, Relay for Life and SLT and most importantly whipping to Jordan Pruitt's "Who Likes Who."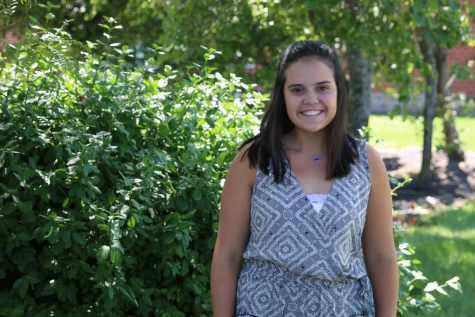 Bailey Wagoner, JAG photo editor
This is senior Bailey Wagoner's second year on the JAG yearbook staff. She is taking the role as photo editor for the book. Other than taking photos, Bailey is involved in ambassadors, NHS, Relay for Life committee and swim team. Her hobbies include hanging out with her friends, hammocking and watching Netflix.