StuCo hosts Swing Dance Seminar during WOCO week
To go along with the decades-themed Winter Homecoming spirit week, students learned to swing dance Wednesday, Jan. 8
To go along with the Winter Homecoming theme, StuCo hosts a swing dance seminar in the main gym Wednesday, Jan. 8.
All throughout the week, students have gone back through time and dressed in various decades According to senior student body president Annie Bogart, the dance Saturday, Jan. 11 will be 1920s-themed. 
"We really like to do special events during the week," Bogart said. "We thought to go with the theme and to go with the whole idea of the dance; a Swing Dance Seminar would be perfect to incorporate the theme and do a fun activity for kids to enjoy."
Sophomore Ki're Jackson heard about the swing dance seminar through the announcements and made an unplanned appearance. 
"It was just kind of spontaneous and fun," Jackson said. "It was pretty cool; I've never been to anything like it."
Despite a smaller student body presence of about 40 students, Bogart believes the event went well.
"It's kind of difficult to get participation this first week back because people don't want to be here, seniors are part time and some kids are just really indifferent about the events," Bogart said. "I honestly think we had a great turnout for how early in the year was; kids had a lot of fun."
Jackson enjoyed the seminar because she had fun with her friends.
"I danced with [sophomore] Lily Jordan, and she is a lot shorter than me," Jackson said. "It was really funny because I was the girl and she was the guy." 
Bogart relished the time she spent watching her peers interact with one another.
"I think it's so funny when you pair two people who are really shy and you get to see them come out of their shells," Bogart said. "Some people are really bad dancers; it's so funny and awesome to watch them and be fun and live in the moment."
According to Bogart, StuCo should hold events and activities that cater towards everyone in the student body.
"It's for the few students that really do enjoy it that we do it for," Bogart said. "I think it's Student Council's job to provide services for all students, so we'll definitely keep doing it."
(Visited 333 times, 1 visits today)
About the Contributors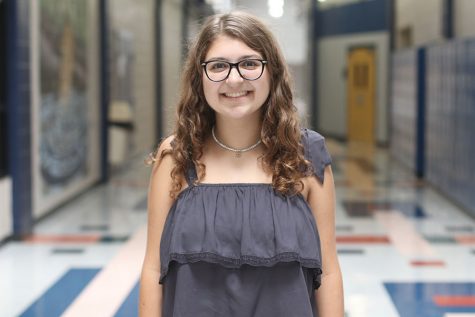 Sammie Volkamer, JAG editor in chief
This is senior Sammie Volkamer's third year on the JAG yearbook staff, taking the position as editor in chief alongside seniors Avery Liby, Taylir Charest and Abby White. Other than yearbook, Sammie is a Relay for Life chair, NHS officer, on the DECA Board of Directors and in National English Honor Society. Outside of school, Sammie works at QuikTrip and enjoys volunteering for various causes around Kansas City. In the little free time she has,...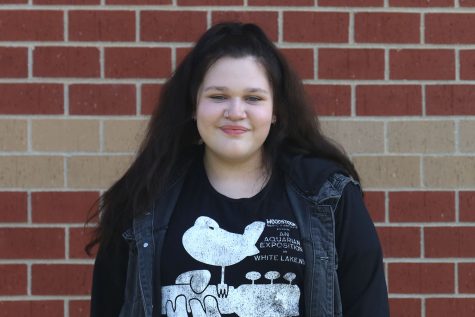 Izzy James, Mill Valley News social media editor
This is senior Izzy James' third year on the JAG yearbook staff. This year she will be working as a photographer, social media editor and photo editor. Izzy has two jobs outside of school, as a waitress at Pegah's and an associate at Hot Topic. When she is not at school or work, she can be found listening to music or hanging out with her friends.