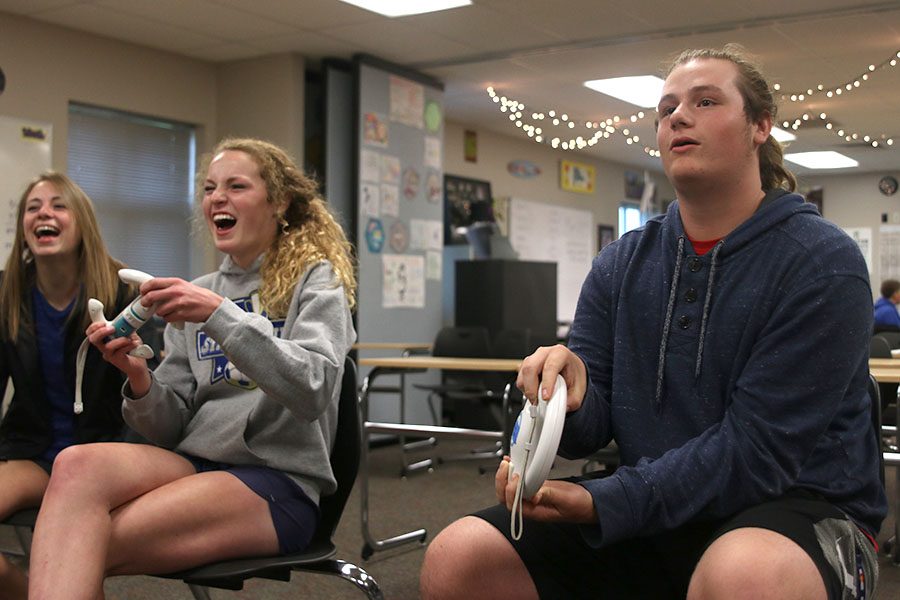 By Andrew Tow
Mayhem Week: StuCo hosts first ever Mario Kart tournament
Freshman Ryan Biven placed first, winning all eight of his races in the sixteen-student tournament, hosted by StuCo
Freshman Ryan Biven won a sixteen-student Mario Kart tournament hosted by StuCo Wednesday, May 1. Biven won all eight of his races in the tournament, and crossed the final finish line with a crowd of students chanting his name. However, Biven stayed calm and confident until he crossed the finish line.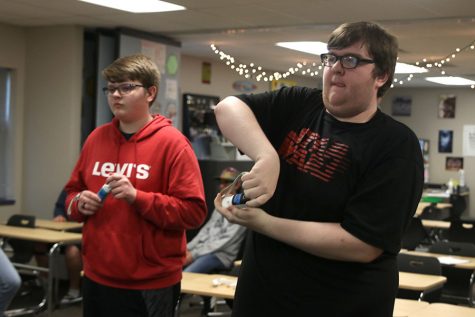 "Winning was very relaxing," Biven said. "I didn't really feel any pressure because I'd played so much more [Mario Kart than my opponents]."
Biven was never really challenged, winning the final championship race by over half a lap. He credited his Mario Kart skills to plenty of practice.
"I played a bunch of Mario Kart last summer between eighth grade and freshman year," Biven said. "I felt pretty comfortable with the races and controls."
After Biven won the final race, he took the podium in a makeshift awards ceremony. StuCo members presented Biven with the tournament's first-place trophy: a toilet plunger spray-painted yellow and covered with paper Super Stars, an in-game collectible item.
One StuCo representative, sophomore Nicole Crist, was satisfied with the event's organization and surprised by its popularity.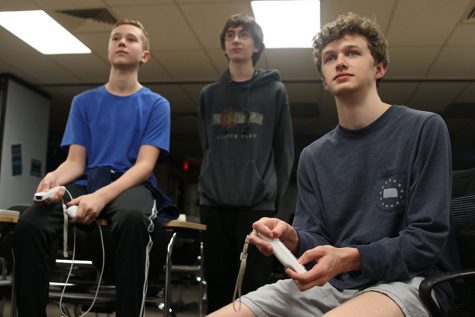 "I thought the tournament ran really smoothly altogether," Crist said. "We had a good turnout, bigger than I was expecting."
After the awards ceremony, competitors huddled around Biven inquiring about racing tips. Biven's number one piece of advice for his opponents was to use a different controller.
"Tilt controls are very unreliable. Don't use tilt controls or a Wii remote wheel to race," Biven advised. "Use a joystick or a Nunchuk — anything but tilt controls."
According to Crist, students looking to challenge Biven for his title have next year to look forward to.
"I expect the tournament to be back next year," Crist said. "It's going to be bigger and better."
(Visited 50 times, 1 visits today)