StuCo hosts fifth annual Mr. Mill Valley event and raises $700 for Relay for Life
Senior Cael Duffin took the crown and donated the money raised to Relay for Life
StuCo held their fifth annual Mr. Mill Valley Wednesday, March 11. Senior Cael Duffin claimed first place in the pageant, while senior Kevin Lee took second. The bachelors tasked with selling tickets to raise money, ended up collecting $700, all donated to Relay for Life of Jaguar Nation. 
There were eight total participants, three juniors and five seniors. The juniors were represented by Leif Campbell as Mr. Track, Cameron Coad as Mr. Cross Country and Sam Myers as Mr. Outdoors. The senior representatives were Bennett Doyle as Mr. Broadcast, Gavin Fangman as Mr. President, Lee as Mr. Valley-dictorian, Duffin as Mr. Band and Park Zebley as Mr. Drama. 
The judges that determined the winner after the popular elimination vote were superintendent Dr. Frank Harwood, psychology teacher Kirsten Crandall and future principal Dr. Gail Holder. The night started with the talent portion with Fangman making pancakes while shirtless and Lee breaking boards with the assistance of Dr. Holder and sophomore Declan Taylor. Other highlights included Duffin's rendition of "Crazy" by Gnarls Barkley and Campbell making a video where he interacted with clones of himself on the projector screen. The first act wound down with a dramatic poetry section where Coad wrote a poem about the beloved retiring principal Toby Waldeck and Zebley posing a tribute to YouTuber Gabbie Hanna and her cringeworthy poetry.
This year the hosts were student body president senior Annie Bogart and student body secretary junior Ellie Boone. This year marking her final appearance in the emcee crew after three years of hosting the event, Bogart created a personal connection to the event and prides in the success for the future. 
"I would be a lot more sentimental right now and maybe a little bit more sad if I didn't have immense trust in my team for next year," Bogart said. "There were a lot of people there and the fact that it was a great show all around makes me very happy that I'm ending on such a positive note." 
While this event was a part of Bogart's usual environment, for Lee, this was a step in a different direction from the other, more academically stimulating activities he usually participates in. 
"My favorite part was the beginning dance," Lee said. "That was my first time dancing ever. I just went for it. It probably didn't look good, but that's okay."
Reflecting on the success over the event, which raised more money than previous years, Bogart describes the purpose of the pageant. 
"When people want to enjoy their high school career, when they want to be more involved in the school, more attached to the school, these are the people that they need to know," Bogart said. "Mr. Mill Valley is the event that they need to go to."
(Visited 130 times, 1 visits today)
About the Contributors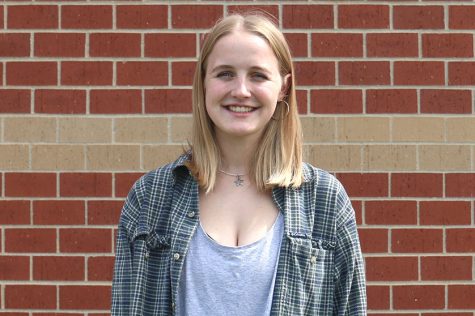 Molly Smith, JAG reporter/photographer
This is senior Molly Smith's third year on the JAG yearbook staff. This year she is taking on the position of editor-in-chief of the yearbook. At school, Molly can be found in the theater participating in plays or musicals or in the band room where she is a part of both the marching band and the jazz band. In addition, she works toward her service hour goal for the NHS. In her free time, Molly enjoys making playlists, painting and walking in creeks.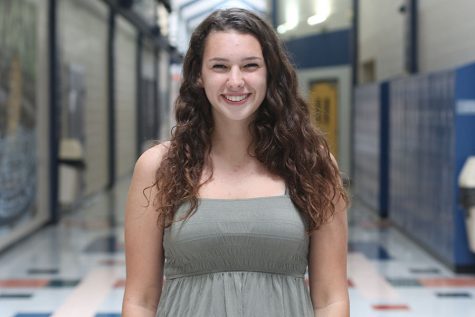 Avery Liby, JAG editor in chief
This is senior Avery Liby's third year on the JAG yearbook staff. This year she is taking on the position of editor-in-chief alongside seniors Sammie Volkamer, Taylir Charest and Abby White. Other than yearbook Avery is a member of the Psychology Club, MV Outfitters, In the News and NHS. Outside of school Avery enjoys watching The Office, taking her dog Louie to the dog park, eating QuikTrip ice and religiously updating her Spotify playlists.