StuCo holds open mic night in senior cafe
Students had the opportunity to perform and watch others at the event on Monday, Nov. 28
Gathered around the school's lunchroom tables, students watched others perform while taking turns sharing their own talents as a part of StuCo's annual open mic night on Monday, Nov. 28.
Junior student body treasurer Bella Hadden helped plan the event and said that StuCo wanted to hold an open mic night again this year because of its previous success.
"[StuCo] does open mic night a few times every year and we wanted to get one in before first semester was over," Hadden said. "We ended up doing it in the senior cafe instead of the main lunchroom where we usually have it, but I think the environment was better in there anyway."
Despite feeling unsure about the event originally, junior Lauryn Hurley decided to perform after realizing the environment was casual and low-stress.
"A friend said I should come perform, so I figured I would," Hurley said. "I had thought about signing up for it earlier, but it sounded a little more official with a sign-up sheet so I wasn't going to. But when I saw how informal it was, I decided to go ahead and do it."
Hadden enjoyed the different performances from students and how the audience supported them.
"I think the event went really well. Everyone was really supportive of each other and some people went up to perform several times," Hadden said. "The performances varied from well-rehearsed to spur of the moment, which gave us all some laughs."
Hurley appreciates that open mic night is informal and not overly stressful for performers.
"I like that open mic night is low pressure and you don't have to be the best of the best to perform," Hurley said. "You can just go up there and do your thing without being afraid of getting harshly judged, which is really nice."
Although attendance was lower than in the past, Hadden thinks having less people at the event  was helpful for some performers.
"We had [open mic night] on the first day back from a break so it was harder to get the word out, but the smaller crowd was really friendly for some first-time performers," Hadden said.
Hurley likes that the school sponsors events to help showcase students' different talents.
"I think it's great that the school encourages performing and gives opportunities for students to showcase their talents," Hurley said. "It also helps that it is such a calm and stress-free environment for everyone to be in."
(Visited 24 times, 1 visits today)
About the Contributors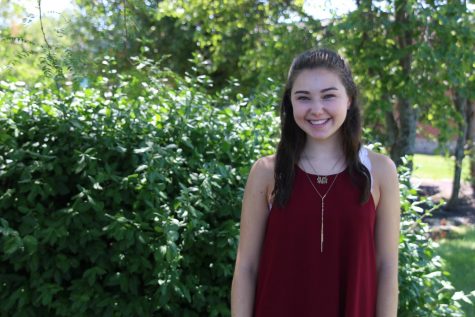 Allison Winker, JAG editor-in-chief
This is senior Allison Winker's third year on the JAG yearbook staff. She will be co-editor-in-chief this year, as well as a reporter and photographer. Other than yearbook, Allison is a part of the varsity debate team, NHS, student ambassadors and Relay for Life executive committee. She also loves coffee, dogs, dancing, Pinterest and all things Kansas City.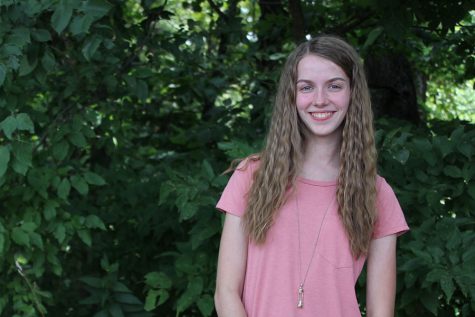 Annika Lehan, JAG editor-in-chief
This is senior Annika Lehan's third year as a part of the JAG yearbook staff. This year she will hold the position of editor-in-chief alongside Libby Mullican and Mia Thomas. Along with being on the yearbook staff, Annika is a part of Thespians, NHS, French NHS, French Club, and MV Outreach. She enjoys participating in both the fall musical and spring play, as well as reading, making art, going on walks and having fun with friends.