StuCo holds first Yuda Bands sale
The bracelets were sold from Wednesday, Nov. 29 to Wednesday, Dec. 13 to raise money for a student sponsored by the school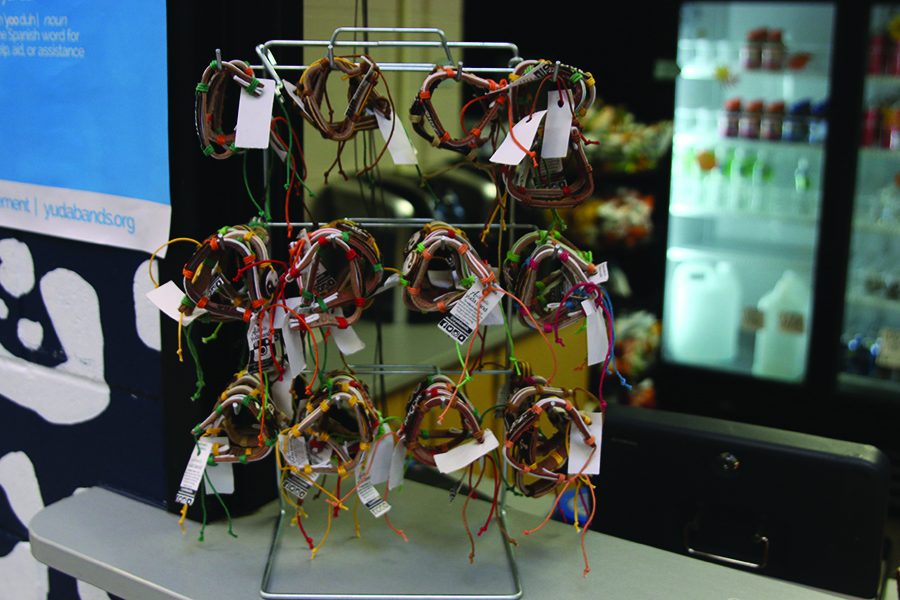 StuCo sponsored a fundraiser for Yuda Bands, an organization dedicated to promoting education for youth in developing countries, by holding a bracelet sale that lasted until Wednesday, Dec. 13.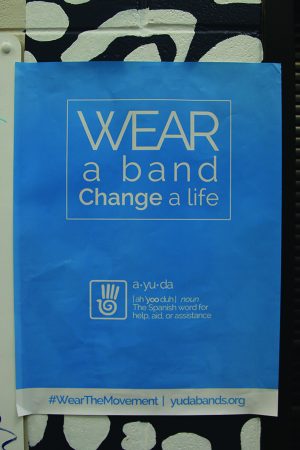 According to the organization's website, Yuda Bands are sold to empower children to break through poverty by enabling a child to pursue education. StuCo raised $539 and sold 77 bracelets for the student the school sponsored.
Sophomore Avery Altman decided to lead the project after attending a StuCo conference this summer in which Yuda Bands were featured.
"[The fundraiser] really helps a lot of people, so I wanted our school to be a part of it," Altman said.
The fundraiser has also had an impact on the students at the school. As a part of the Catty Shack, junior Sydney Clarkin was involved in the sale of the bracelets.
"The product itself [is unique]," Clarkin said. "A lot of organizations at Mill Valley sell merchandise or just raise money for different causes, but this is directly related to the kid we're sponsoring because these are all handmade and the money is going to him."
Although the fundraiser encountered obstacles, Altman ultimately felt positively about the end results.
"I think the turnout was good," Altman said. "I've seen people wearing [the bracelets] who I didn't know bought them. It's really cool to see them around the school."
StuCo sponsor Erica Crist ultimately hopes that the fundraiser lets students realize the impact education can make.
"I hope they can see how lucky they are to be here and to have a generally free education 一obviously, you have to pay fees, but overall you have a free education and everyone in the United States has a chance to go to school. That's not the case in so many countries," Crist said. "So, [I hope students] see that and are reminded to appreciate what they have here."
(Visited 81 times, 1 visits today)
About the Contributors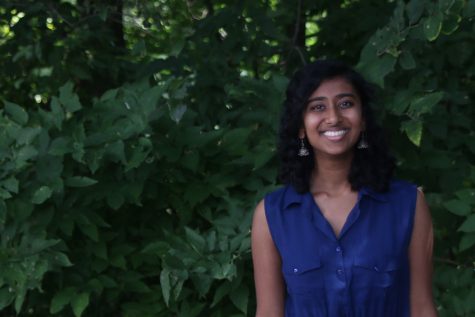 Elizabeth Joseph, Mill Valley News editor-in-chief
This is senior Elizabeth Joseph's second year on the JagWire staff. She is undertaking the position of Mill Valley News editor-in-chief alongside Katya Gillig and Marah Shulda. When she's not in the J-Room, she can be found in A207 serving as the Science Olympiad team captain or the president of National English Honor Society. She is also a part of National Honor Society and MV Outreach. Additionally, Elizabeth enjoys admiring plants, bopping to...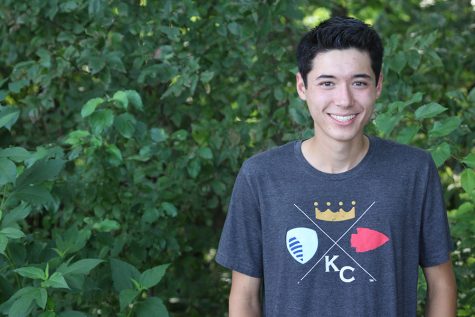 Drake Brizendine, JagWire photographer
This is senior Drake Brizendine's first year on staff, serving as a reporter and photographer. Drake is involved in soccer, tennis and the rec league at Okun Fieldhouse. In addition, he does NHS, Marine Bio and Model UN. His hobbies include chess, fishing, hiking, as well as devoting his weekends to volunteering for various organizations. Currently, Drake works as a soccer official at the state level, causing a parental frenzy across the state.