StuCo continues to plan nearing homecoming
Members say there is a lot for students to look forward to during homecoming week
Anika Roy, JagWire editor-in-chief
September 2, 2016
Although the school year has just begun, StuCo members are already in full swing preparing for homecoming week. They recently met on Thursday, Sept. 1 to continue their planning.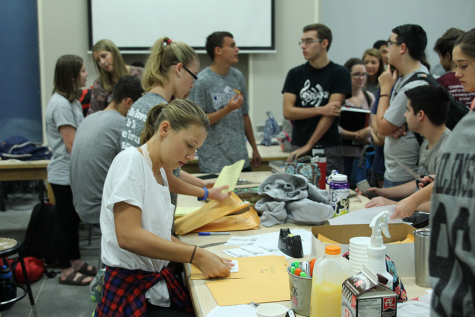 Mill Valley's 2016 homecoming theme was chosen by the student body. A twitter poll that ran on Aug. 11 had the possible options of "I love KC" and "Escape to Rio." With close final results, the summer Olympic games-based theme won by 52 percent of the student's votes.
This year's spirit day themes include:
Monday, Sept. 12: "Let the Games Begin!" Red, white, and blue apparel should be worn.
Tuesday, Sept. 13: "Rain Delay," students should dress in things such as rain coats and boots.
Wednesday, Sept. 14: "Olympic Ring Celebration," the four class colors should be displayed.
Thursday, Sept. 15: "Ouch!" Students must represent a fake injury of some sorts.
Friday, Sept. 16: "We are the Champions!" Mill Valley school colors should be shown.
Other important dates include the homecoming parade on Wednesday, Sept. 14, the football game against Blue Valley Southwest on Friday, Sept. 16. and the homecoming dance on the night of Saturday, Sept. 17.
Homecoming queen candidates are Maggie Bogart, Kennedy Brown, Savannah Chappell, Maci Foerderer, Sydney Hookstra and Emma Wilhoit. King candidates are Daniel Archibong, Spencer Butterfield, Jason Chen, Griffin Hae, Collin Petigna and Brady Rolig.
Senior StuCo representative Jack Campbell believes members have already made a good amount of progress in planning homecoming events and is anxious to get the week underway.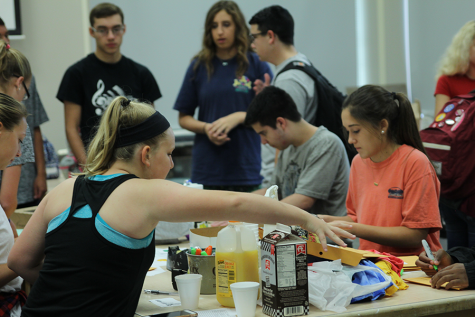 "We decided on a theme, Escape to Rio, and we all seem to like it … I think it's going to be very popular," Campbell said. "We're excited for the week and decorating the hallways and all that stuff. I'd say that the planning has been going well, very smoothly."
Freshman representative Ashley Grega attended her first meeting on Thursday and said she was eager to help.
"We've gotten a lot done so far. We've picked out t-shirts, we've finished a lot of posters, and we've started to put the decorations together," Grega said.
As a new StuCo member, sophomore representative Lexi Knappen is keeping busy working in her small group called a "committee" to plan certain homecoming festivities.
"Right now, we're on committees. I'm planning the pep assembly and there's committees planning decorations and all the different stuff we'll be doing like ordering the flowers. I'm also so excited for the parade," Knappen said.
Knappen also encourages students to participate as much as they can during the upcoming week.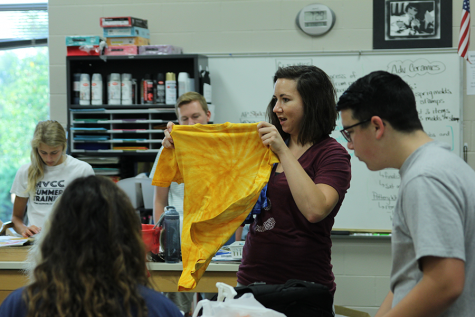 "If you haven't heard all of our spirit days, find them out, and make sure you're going all out because it's a lot more fun when everyone dresses up," Knappen said.
According to student body president Brady Rolig, there are several  opportunities to get involved in student activities after homecoming week that students should be aware of.
"Get involved. Come to open mic night, get involved in mayhem week, dress up for all spirit days because the more involved you get, the better year you're going to have. We give the students many opportunities to have fun here," Rolig said.  
(Visited 41 times, 1 visits today)
About the Writer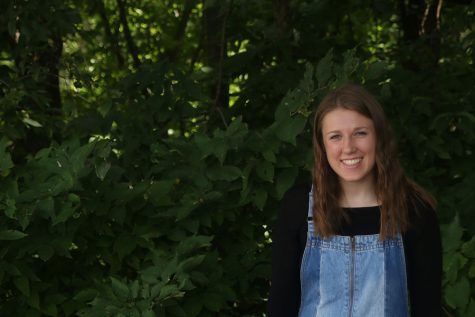 Anika Roy, JagWire editor-in-chief
This is Anika Roy's third and final year on staff, and she's incredibly excited for her position as editor-in-chief. While you can find her in the journalism room almost all the time, she also spends free time on the tennis courts, the piano, the swimming pool, or her church. Additionally, she's an officer of NHS, an executive leadership team member of Relay for Life, and a member of Spanish Honor Society, MV Outfitters, and Student Ambassadors....