Strong cast makes The Help a must-see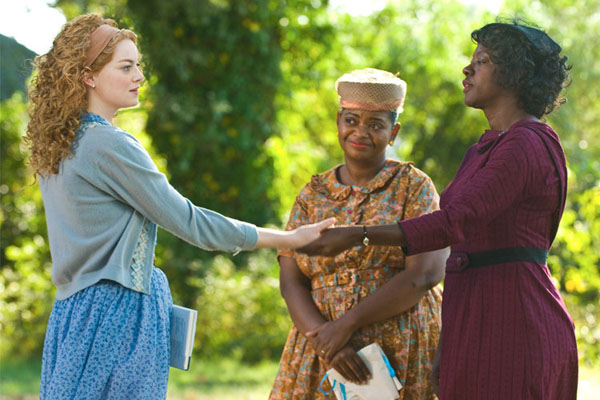 Sarah Fulton, managing editor
August 25, 2011
Hang on for a minute...we're trying to find some more stories you might like.
Incorporating an emotional depth and an incredible sense of humor, The Help is the most inspirational movie since The Blind Side. It simply soars. Based off a novel written by Kathryn Stockett, and set in Jackson, Mississippi during the social upturn of the 1960's, The Help follows the story of aspiring writer Skeeter Phelan (Emma Stone) as she fights to get published by telling the stories of Mississippi's black maids.
The Help is highly inspirational without being sappy. There is a good balance of gripping reality and comedy. The entire movie is an emotional roller coaster full of twist and turns. Viewers cannot help but roll in laughter after witty comebacks and over-the-top behavior. The laughter ends abruptly as the viewer's hearts break when the movie displays the reality of the women's lives and the struggles they have to endure. Not leaving the audience in the dumps for long, the movie intertwines several fist-in-the-air, triumphant moments that allow the characters to be more than just victims.
Part of the triumphant feeling of the movie is the Oscar-worthy acting. Viola Davis, who plays Aibileen Clark, gives her character life. Davis portrays the perfect mother figure; the way she approaches and speaks to the children is natural and true to life. During the more intense scenes, her eyes showed an emotional depth that pulled the viewer in. Her character's best friend, Minny Jackson, portrayed by Octavia Spencer, shows brilliant comedic timing. From her facial expressions to the tone of her voice during her character's many sarcastic comebacks, Spencer makes the audience roll with laughter.
In comparison to Davis and Spencer, Stone's performance actually fell a bit short. Her character had an intense drive and emotional depth, but Stone did not seem to capture it. Next to the spot-on performances of her costars, Stone seems bland. Her performance does not take away from the movie but, it does not add to it either.
The cinematography also fails to add anything substantial to the overall movie. The staging and framing of the scenes was basic and uneventful. Even in moments, like flashbacks, where the director could have afforded to take artistic license, there was none.
However, the lack of cinematography did add to the overall reality of the movie. The viewer was not taken out of the moment by sweeping camera angles and birds-eye-view vantage points. The cameras follows the actors and stays with them through the duration of the scene, allowing the viewer to become engrossed in the action.
The Help is a movie made for both the history books and award season; the acting and overall plot are gripping and far outshine any flaws. It is well worth the price of a ticket and a tub of popcorn.
(Visited 6 times, 1 visits today)