State Supreme Court justice talks to social studies class
Supreme Court Justice Dan Biles spoke to social studies teacher Angie DalBello's Constitutional Law class about the state court system Wednesday, March 30
Justin Curto, Mill Valley News editor-in-chief
March 31, 2016
State Supreme Court Justice Dan Biles spoke about the state court system and his experiences on the Supreme Court to social studies teacher Angie DalBello's Constitutional Law class Wednesday, March 30.
Biles said he speaks to students frequently. This time was a bit different, though, as his daughter, senior Claire Biles, has DalBello for Constitutional Law.
"I knew if I didn't [ask], I would regret it, because, I mean, what an amazing resource to have," DalBello said. "[With] him as a father of one of my students, how could I not ask?"
Biles touched on a variety of legal topics, including the structure of the state courts, the process for selecting judges and the history of the judicial branch's power.
"
What an amazing resource to have. [With] him as a father of one of my students, how could I not ask?"
— social studies teacher Angie DalBello
"I try to remind them, basically, about fifth-grade civics, and about separation of powers and branches of government, and how each of them relates to the other, and how courts play a role," Biles said.
For senior Virginia Smith, hearing about the judicial branch from someone involved in it made it easier to understand.
"I really liked kind of learning more about the court system, just because that's always been kind of confusing for me," Smith said.
Smith also said it was interesting to learn what influences Biles' judgement on cases.
"I had never really thought, like, what they thought about cases and their moral opinions, how that played into the case," Smith said.
Though he can't always talk about judging current cases, Biles said he does enjoy when students ask him questions during presentations.
"It's always raising something you hadn't thought about before," Biles said. "Sometimes you can't answer the questions because it concerns a pending case, but we can usually find a way to work around that part of it and at least get a teachable moment out of it."
Social studies classes tend to focus on the federal level, so DalBello said having Biles speak allowed her to incorporate learning about the state judicial branch as well.
"Quite honestly, even though I've been teaching government or constitutional law for almost 17 years, we don't study a lot of what happens in our state," DalBello said. "Most of what we learn … is all kind of the federal government or U.S. Supreme Court decisions and how that process works. So, to understand it here in our own state is important."
In the end, Biles said he particularly enjoyed being able to speak to students at the school because of his family's connection to it.
"Claire's gone through school here, my oldest daughter Allison went through school here," Biles said. "So, it's a delight to be here."
(Visited 31 times, 1 visits today)
About the Writer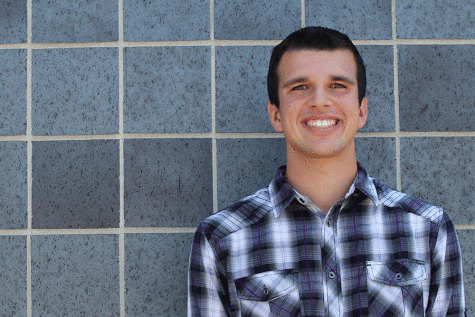 Justin Curto, Mill Valley News editor-in-chief
This is senior Justin Curto's third year working on the JagWire and Mill Valley News, this year as one of the editors-in-chief of Mill Valley News. Outside of journalism, Curto is the president of Club 121 and co-vice president of NHS, and also plans to be in the spring play for the second year. Curto enjoys going to alternative rock concerts, spending time with friends, eating pizza, reading contemporary young adult fiction, watching coming-of-age...