Staff Editorial: High school is an opportunity to explore your identity
A wide variety of clubs, mentors, and experiences allow a place like Mill Valley to play an important role in self discovery
We've all heard the anecdote "high school is where you are supposed to find yourself,". In 2021, high school students have a lot of pressure on them. They are expected to know exactly what it is they want to do with the rest of their life and what university they plan on attending to achieve that. With all of this pressure, they often forget to slow down and explore their options.
High school is a wonderful time to try new things and learn new skills as well as embark down the path of self-discovery. If teens go through high school stressed out about deciding what they'll do with the rest of their lives, they may miss out on the opportunities before them.
Whether it be friends or personality, the fact is from the time students first walk through the doors of high school to the time they walk across the stage to accept their diploma, things have changed. But just because that one senior isn't the same naive freshman they once were, doesn't mean they know who they are or who they want to be.
At a place like Mill Valley where a wide range of clubs, sports, productions and publications exist for students to partake in, they all have one thing in common: individuality.
The idea of finding yourself is based on your goals and ideals, it's about knowing what you want. It's not about what your parents want. It's not about what your boyfriend or girlfriend wants. It's not about what your friends want. If you try to shape yourself around someone else's idea of perfection, you'll always fall short. Embrace your own idea of happiness, chances are you'll be more satisfied with the outcome.
The four years spent at Mill Valley is an experience that plays an integral part in defining who one is, but it's important to keep in mind that it's okay to not know who you are by the time you graduate. The early years of adulthood are packed with many defining milestones that mold us. Whether you're the tallest kid, the shortest kid, the quietest kid, or the loudest kid, high school is the time to get to know yourself.
(Visited 42 times, 1 visits today)
About the Writers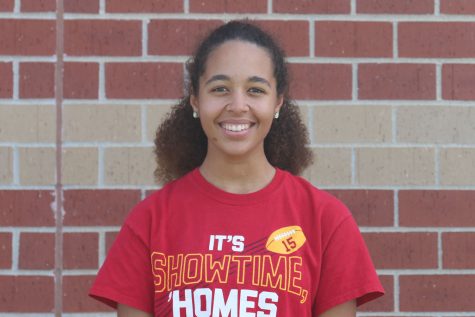 Gabby Delpleash, JagWire reporter/photographer
This is sophomore Gabby Delpleash's first year on the JagWire Staff; she will be undertaking the position of reporter/photographer. Outside of reporting for the newspaper, Gabby can be found running for the school's cross country team, attending a StuCo meeting, or leading the Marching Jags as a drum major. When she's not participating in school functions, Gabby enjoys attending Mill Valley football games, the outdoors and hanging out with friends.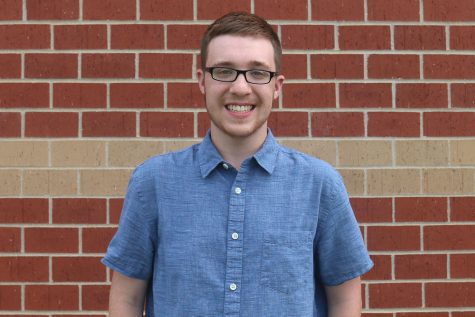 Tanner Smith, JagWire editor-in-chief
This is senior Tanner Smith's third year on the JagWire staff. He is undertaking the position of JagWire editor-in-chief. When he is not reporting the news, Tanner can be found acting as the president of Youth for Refugees and taking way too many AP classes. Additionally, Tanner enjoys sleeping, watching Netflix and listening to music.