Spring play announced to be Shakespeare's "A Midsummer Night's Dream"
Students have mixed reactions to the repeated play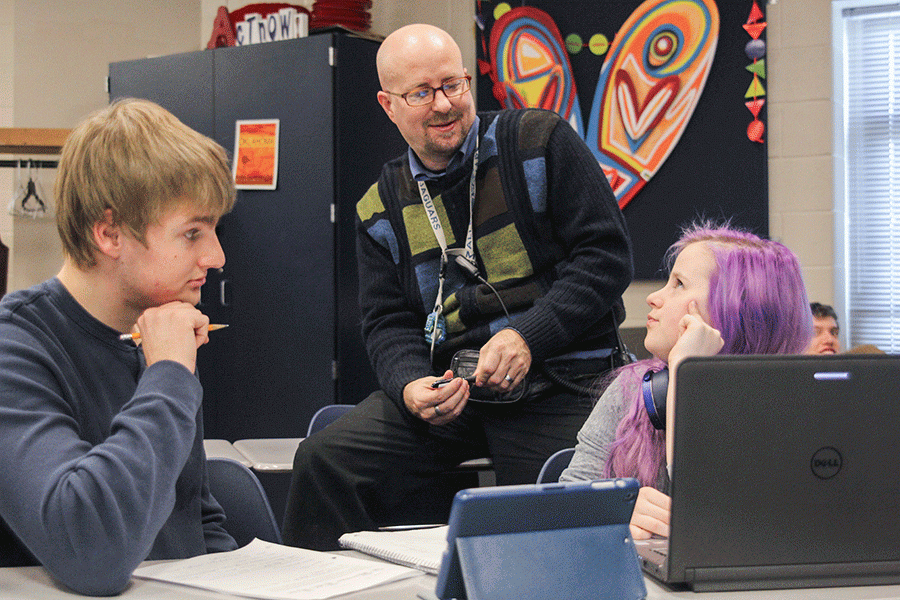 The drama department will perform Shakespeare's "A Midsummer Night's Dream" this April, a play the school put on four years ago.
Drama teacher Jon Copeland said he chose the play specifically to challenge students because he felt it would be helpful in future endeavors.
"I think Shakespeare [plays are] an important [experience], especially for my students who are going to study theater and maybe go into it professionally, that they're exposed to what it's like," Copeland said. "It's a whole different style of acting, and it will really help them if they [can] do Shakespeare. We did Shakespeare [four] years ago, and I wanted to do it again this year because this would be the time; nobody in the building has done Shakespeare."
Copeland said he foresaw a variety of reactions from students when he made his decision.
"Some people are scared of Shakespeare, some people are excited about Shakespeare, and it has been a real mix," Copeland said. "I hope that I've tried to communicate to the students I've talked to that my job is to help you understand and interpret it and we'll work as a group."
Some students, including sophomore Lauryn Hurley, were excited about the announcement of the play.
"I think I'm going to learn a lot more about acting because Shakespeare influenced a lot of playwrights, and it's going to be a big learning experience which I'm excited about," Hurley said.
While senior Abby Laning, who has been on tech crew for the drama department in previous plays, was initially excited, she began to understand how different it would be to put on a Shakespearian production, especially one that had been done at the school four years ago.
"In my point of view, I've seen how it's put on, so I feel like it's either going to be as good as it was [four] years ago or it's not going to rise up to how I remember it," Laning said. "I feel like Copeland will have a higher expectation than what was performed [four] years ago because we're a whole different cast."
Despite this, Hurley feels that repeating the play will not be an issue.
"There's entirely new people to judge it against because they did it when last year's seniors were freshman," Hurley said. "I feel like that's comparing apples to oranges. They're going to be two totally different productions."
Copeland agrees, and feels that the end product will ultimately be successful.
"It was very well-received the last time we did it, and I've been thinking about how I could have made the last production better as a director," Copeland said. "I've got some new twists I might put on some characters and some new ideas."
(Visited 26 times, 1 visits today)
About the Contributors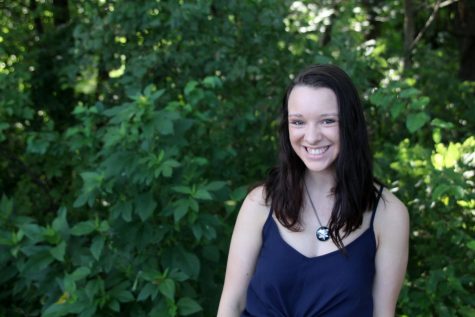 Alison Booth, JagWire editor-in-chief
Senior Alison Booth is undergoing her third year on JagWire staff as an editor-in-chief. Along with newspaper, Alison choreographs the school musicals and is a member of Thespians, a chair for Relay for Life, co-president of the Make-A-Wish club, vice president of the National English Honor Society and participates in Student Ambassadors, Jag Leadership Corps, National Honor Society and National French Honor Society. Outside of school, Alison enjoys...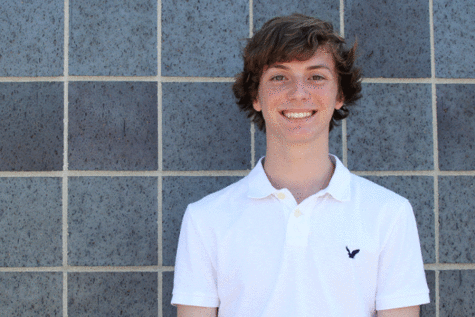 Nick Precht, JagWire photographer
Senior Nick Precht is a photographer on the JagWire and Mill Valley News staff this year. He is involved in Jag Chorale and Jaguar Singers and is also a part of the drama department. Though this is only his first year on staff, he's still excited to be a part of the team, make the most of this year and develop new friendships with the rest of the staff.