Special services department hosts annual MV Cafe
Student in special services department spent the lunch event serving staff members
Anika Roy, JagWire editor-in-chief
April 24, 2017
After much preparation, the special services department hosted their MV Cafe event for staff members this past Friday, April 21. Held during all four lunches, the event was intended to give special service students the opportunity to practice and develop their work skills by serving a fried chicken meal.
Junior Brooke Davis assisted students by being a hostess, as well as working at the dessert table, and is proud of the turnout.
"It went really well," Davis said. "All the students had a really good time and were doing things on their own; it was so fun."
After receiving fried chicken, potato salad, green beans, and strawberry shortcake and taking in the beauty of the decor, art teacher Jodi Ellis loved every part of the meal.
"The food is fabulous and they decorate it so darling," Ellis said. "Even just the holder for the silverware was put into these cute little sacks that were decorated, so with the flowers on the table and the bright colors. It was just such a lovely little event."
Although Davis enjoyed many aspects of MV Cafe, her favorite was watching the kids thrive independently.
"I really liked a lot of things about it," Davis said. "I like how independent every student was and how they all got a chance to do their own little things each time, since at each lunch they had something different to do."
In the future, Ellis would enjoy seeing more of her co-workers in attendance.
"I think all the teachers that go really enjoy it," Ellis said, "but I think more teachers need to go because you can also grab it to-go."
According to Ellis, the MV Cafe offered a very special atmosphere thanks to the students involved.
"They do a really do a nice job and I know they spend a lot of time prepping for it," Ellis said. 'It's just a really nice event and it makes lunch feel special, like you're out to lunch instead of just in the commons."
(Visited 33 times, 1 visits today)
About the Contributors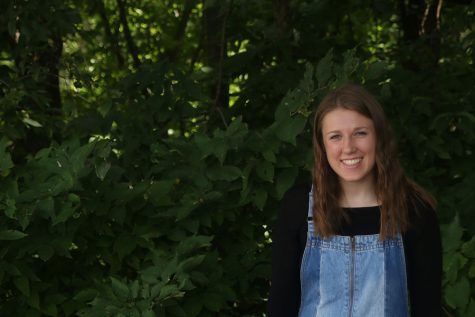 Anika Roy, JagWire editor-in-chief
This is Anika Roy's third and final year on staff, and she's incredibly excited for her position as editor-in-chief. While you can find her in the journalism room almost all the time, she also spends free time on the tennis courts, the piano, the swimming pool, or her church. Additionally, she's an officer of NHS, an executive leadership team member of Relay for Life, and a member of Spanish Honor Society, MV Outfitters, and Student Ambassadors....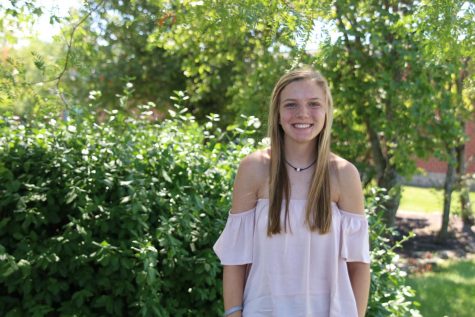 Kendall Gaignat, JAG sports editor
This is senior Kendall Gaignat's second year on the JAG yearbook staff and she is taking on the role of sports editor for the book. She has been a part of the track and field team for three years and will continue to be on the team this spring. She is also a member of Spanish NHS and enjoys helping out the Booster Club and MVJFCA. In her free time, she likes to watch Netflix and Mill Valley football hype videos with Mia Thomas. She also enjoys playing...