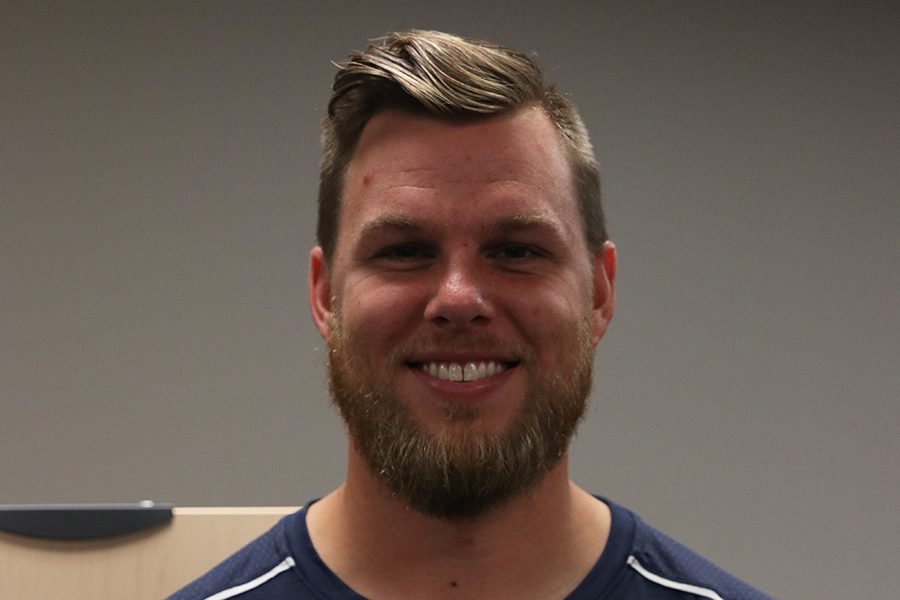 By Anna Owsley
Special education teacher takes on new position
Recently promoted special education teacher Zach McFall worked to move up from his previous job of paraprofessional
JagWire: What are you most excited about your new job/position?
Zach McFall: [I'm excited for] the new students I get to work with, getting to meet new students and work with them on a daily basis; it's always exciting. 
JW: What are you looking forward to about being at Mill Valley?
ZM: I've been here for four years, so I know the community and school. [I'm looking forward to] being able to stay here and work with a lot of the same people, coach with a lot of the same people and work with the same kids. It's just a good school, so I'm glad I get to stick around.
JW: What led you to a career in teaching/your subject area?
ZM: I got a job coaching football here and was a para. I worked as a para for four years, so after a couple years, I decided I wanted to get into special education and teach so I could continue coaching as well. Working with a couple of [special education] teachers here kind of pushed me into this field, and I ended up going back to school to get my degree.
JW: Give us a fun fact, something unique about yourself to help us get to know you?
ZM: I have a daughter who is sixteen months old; her name is Navy. That pretty much consumes my life right now.
(Visited 212 times, 1 visits today)