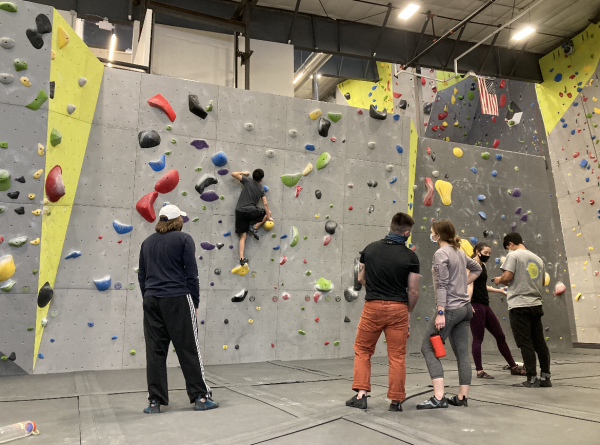 This profile is part of a year-long series called "I Am Mill Valley" that will showcase the talents, interests and achievements of the students and staff at Mill Valley.
About twice every week, sophomore Zach Chang scales the rock walls in the indoor gym at RoKC. Ever since 2021, indoor rock climbing, also known as bouldering, has come to be one of sophomore Zach Chang's favorite things to do in his free time.
During the COVID-19 pandemic, Zach discovered rock climbing as a great way to stay active, explaining that he enjoys the freedom that bouldering allows him to have.
"I really like the dynamic movement and how it's allowed to kind of do whatever you want," Zach said. "You can kind of skip whatever [rocks] you want."
According to Zach's mom, Emily Chang, he learned about bouldering from his cousins in a full circle story.
"He was introduced to bouldering by his cousins who boulder in New York City," Emily said. "When his cousins were little, my husband and I actually introduced them to rock climbing."
Another factor that helped Zach find rock climbing as one of his favorite hobbies was the similarities with his previous experience in Ninja Warrior.
"There was a place called Apex and they had Ninja Warrior classes," Zach said. "They do a lot of strength training and stuff like that, but then they switched ownership. I didn't really like the ownership so I was looking for something similar like flyweight stuff. I went to rock climbing."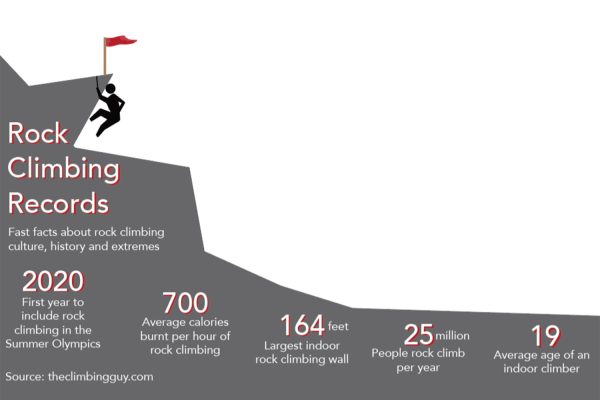 When Zach goes rock climbing, he usually climbs along with his friend, sophomore Phoenix Johnson. Johnson describes what he enjoys about climbing with Zach.
"I like to climb with him because he's good at the more technical parts of climbing," Johnson said. "It's fun to try to finish a route together. It's also a good time to just hang out and talk."
Although bouldering is not a traditional sport, Emily believes that bouldering is exceptional because it is an enjoyable yet flexible challenge.
"You get support from the community because you can meet friends and strangers that help you with the routes and give tips," Emily said. "It's also very individual and the timing is very flexible."
(Visited 43 times, 1 visits today)