Sophomore reflects on aftermath of concussion
Sophomore Jared Zukowski explains how life became complicated with a concussion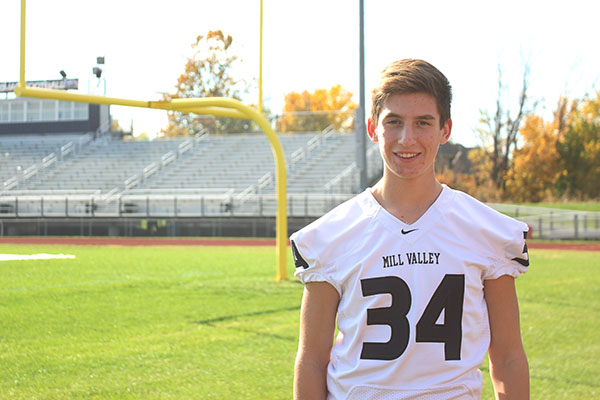 This is part of a collection of stories of students who have experienced concussions.
Under the bright lights of the football field on the night of Monday, Sept. 30, sophomore Jared Zukowski ran down an opposing player during the first quarter of his junior varsity football game. As he tackled the player, he stumbled out of bounds and smashed his head against a metal bench sitting on the sidelines.
"I thought I maybe had a concussion after I hit my head on the bench. I just tried to play through it," Zukowski said. "Then, on Monday at practice, I tried to play and took about ten hits to my head until I couldn't take it anymore."
Athletic trainer Clint McCalister diagnosed Zukowski's concussion on Tuesday, Oct. 8. While being tested for the concussion, he showed symptoms including dizziness, sensitivity to light, confusion and memory loss. For the next several weeks, he was required to avoid all physical activity.
According to Zukowski, he soon found that responsibilities such as completing homework, participating in class and even simples tasks like driving had become difficult due to "mental fogginess" and headaches.
"You can't remember anything. When you're taking a test, it's hard to concentrate," Zukowski said. "It's really difficult to focus in class."
For the initial two days after his diagnosis, Zukowski stayed home from school for mental rest. When he returned to school, he received limited homework and took tests in portions over the course of several days.
"[On my first full day back], I had a really bad headache," Zukowski said. "I went back to the doctor, and he told me to take it easy, not take a lot of tests and just ease my way back into it. You just have to have a lot of rest."
After several weeks, Zukowski finally passed a test conducted by McCalister determining whether or not a concussion was still present. Once permitted to return to physical activity, Zukowski was given advice on how to prevent future concussions.
"You just have to ease back into it," Zukowski said. "If you even think you have a sign of a concussion, it's just best to tell someone early on."
Read senior Abby Ford's story here and senior Kali Gracy's story here.
(Visited 76 times, 1 visits today)
About the Contributor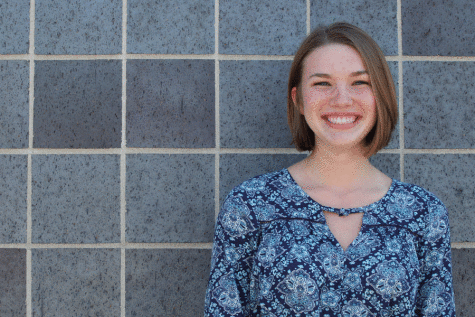 Sarah Myers, JagWire editor-in-chief
This is senior Sarah Myers' third year on staff. She is excited to be a JagWire editor-in-chief and make the paper the best it can be. While not in the journalism room, Myers can most often be found in the theater, performing in a musical or play. She is also involved in NHS, SLT and Student Ambassadors. Myers loves journalism, theater, any class of art teacher Jerry Howard's, history, life science, art, music, people and God. In her free time,...