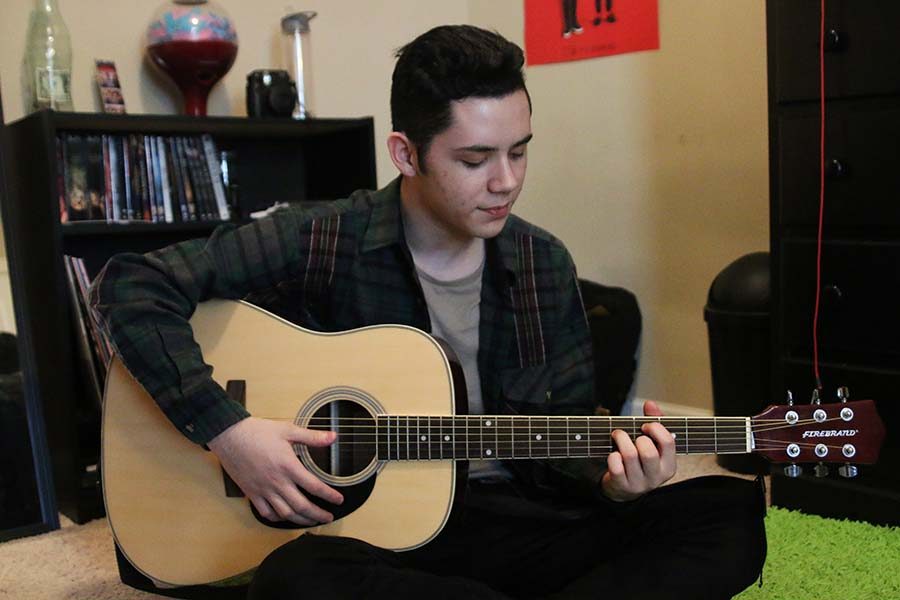 By Raya Lehan
Sophomore Dominic Martinez shares passion of music through SoundCloud account
After participating in a middle school musical, Martinez became interested in sharing music with others
February 27, 2017
Sitting in an isolated, homemade recording studio in his house, sophomore Dominic Martinez sings into a microphone, recording his voice. Instead of playing the song back to just himself, though, Martinez uploads the song onto his SoundCloud account, where both his peers and strangers will later listen to it.
Martinez first became interested in music after participating in a musical at Mill Creek Middle School and said that the experience "really opened [his] eyes to that side of arts."
He later began his SoundCloud account because he enjoyed the creative outlet that music allowed him, and wanted to share that creativity with others.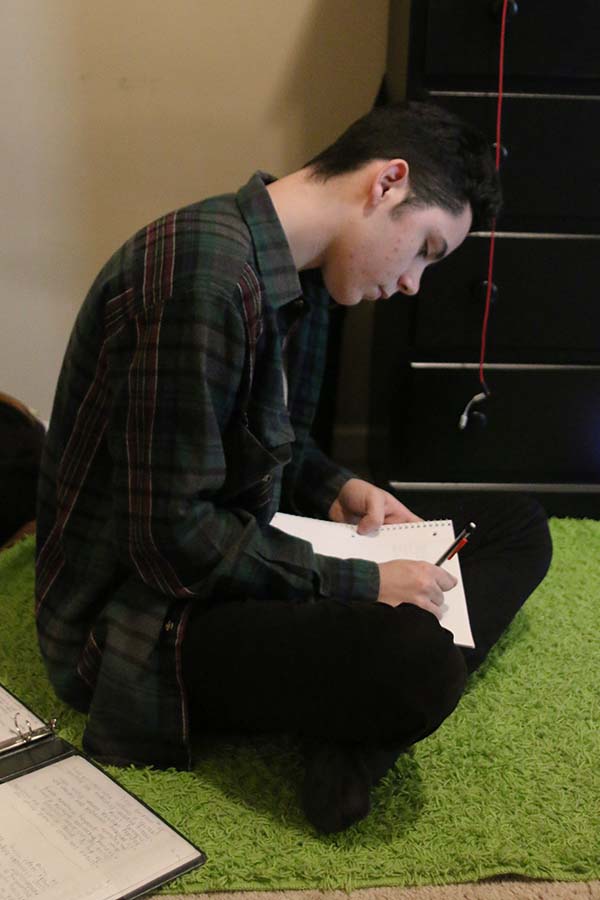 "The creativity is endless [with music] and it's just a different way that you can express yourself and I really like that," Martinez said. "After I had a few songs finished, I wanted other people to hear them besides myself or my siblings."
Sophomore Lilli Milberger has watched Martinez develop musically since middle school and said that she's seen a definite change in Martinez because of his newfound interest.
"He was always reserved and shy," Milberger said. "I saw him grow through what he's made and his music."
In addition to being a creative outlet, Martinez said that music has also become an emotional escape and ultimately provides Martinez with a more positive outlook on life.
"
The creativity is endless [with music] and it's just a different way that you can express yourself."
— sophomore Dominic Martinez
"I think it makes me happy, for sure, because I get to put all of my emotions somewhere," Martinez said. "Other than just holding them in, I get to put them out in the song and in the lyrics."
Milberger said that along with Martinez becoming "more confident in himself" because of his music, he's also made an impact on those around him.
"I think he's just such a big-hearted person and he wants to share that with others around him and that's his way of doing it," Milberger said.
As a whole, Martinez said that he wants to continue doing music for the entirety of his life because of the happiness it brings him.
"I hope to make it a career and to keep going with it as long as I can," Martinez said. "It's the only way that I've found to really express myself; I've tried writing, I've tried drawing, but I found that music and singing is the best thing for me."
(Visited 16 times, 1 visits today)