Softball team splits games with Basehor-Linwood on Thursday, April 9
Jaguars win the first game of their double header, lose second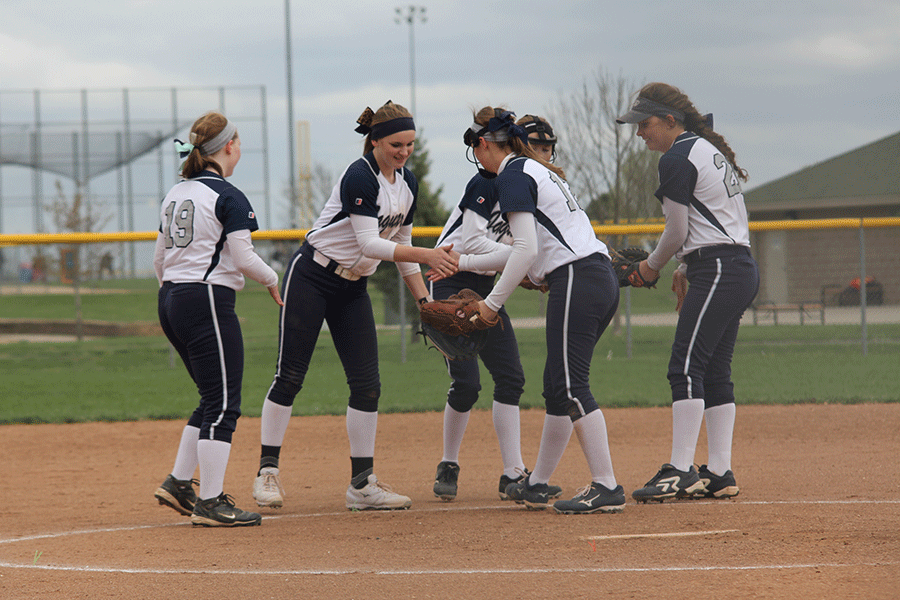 Adri Talavera, JagWire opinions editor/business manager
April 11, 2015
The Jaguar softball team defeated the Basehor-Linwood Bobcats 13-1 in the first game of their double-header, but fell 5-2 in the second game on Thursday, April 9.
According to junior Rienna Schriner, one of the highlights of the first game was the team's skillful hitting.
"The first game we came out and we totally ate them up," Schriner said. "We run-ruled them and it was great."
Freshman Peyton Moeder also believed the team performed better in their first game.
"I think we played well the first game and took advantage of [the other team's] errors," Moeder said. "The second game, we didn't execute our hitting and they took advantage of it."
Despite the suggestions of head coach Sarah Haub, Schriner believes the team did not play the second game as enthusiastically.
"Haub told us that the second game they were probably going to come back and start hitting, but we came out flat and we just lost that game," Schriner said. "We were hitting to them and it was just not good.
In the following games, Moeder believes both she and the team should improve their performance.
"As a team, we could use more communication and adapting to pitching changes," Moeder said. "As an individual, I could work more on my placement hitting."
The Jaguars will play at the Lansing Lions at Lansing on Tuesday, April 14.
(Visited 45 times, 1 visits today)
About the Writer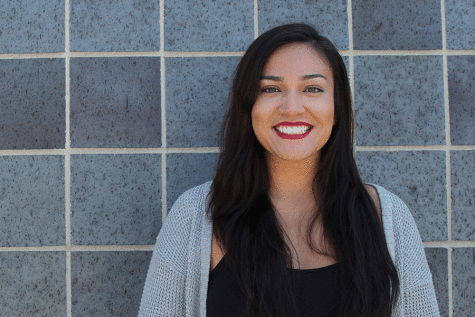 Adri Talavera, JagWire opinions editor/business manager
Senior Adri Talavera is entering her third year on the JagWire staff, this year as the opinions editor and co-business manager.