SLT awards first MVIPs of the year
Students freshman Henry Lopez, sophomore Julia Feuerborn, junior Tom McClain, and senior Rachel Morgan receive recognition from SLT for selfless acts of kindness
SLT crowned the first Mill Valley Important People during seminar Monday, Nov. 18.
This year's first winners include freshman Henry Lopez, sophomore Julia Feuerborn, junior Tom McClain, and senior Rachel Morgan. MVIP is a program designed by SLT to recognize students who have performed tasks that promote positivity throughout the school by anonymous submissions from fellow classmates praising selflessness. Each recipient receives rewards such as Catty Shack coupons, designated parking spots for upperclassmen or early lunch dismissal, and a congratulatory letter.
Morgan said she was most excited for the parking spot given to upperclassmen MVIPs.
"Every day, I park at Monticello Trails because I pick up two special needs girls down there, so now, on the days I don't nanny, I can park over here which will be really nice," Morgan said.
Last year, MVIP became an official program run by SLT. There had been programs similar to it in the past, such as Jag Scratch Fever, but they had not received the same positive student reaction as MVIP said SLT member junior Kacey Blair. According to Blair, the previous success of last year's launch of MVIP is similar to her expectations for this year.
"I would say it is gaining success because more people are starting to find out what it is and more about it," Blair said. "There hasn't been much feedback toward the program, but the students who have won MVIP really enjoy it."
Morgan was surprised to be informed that she had won MVIP for her grade and has suspicions as to who nominated her and why that person chose her.
"I know I sent one of my friends a joking text saying, 'Nominate me for MVIP,' but I know that is not why I got it. One of the Friends In Learning teachers probably nominated me, which is pretty awesome," Morgan said. "That is my favorite class and that is what I want to do, and it makes me really happy."
Although unaware of why he was nominated, junior Tom McClain was thankful for his anonymous nominator.
"I have no idea why I was chosen, but clearly someone was impressed with my work," McClain said. "I would never say I deserve such a prestigious award, but I am honored."
Along with his fellow MVIPs, freshman Henry Lopez was surprised yet excited to be one of the few selected students.
"I guess I was nominated because I am selfless to other people," Lopez said. "I wasn't expecting it but I am very grateful."
(Visited 19 times, 1 visits today)
About the Contributors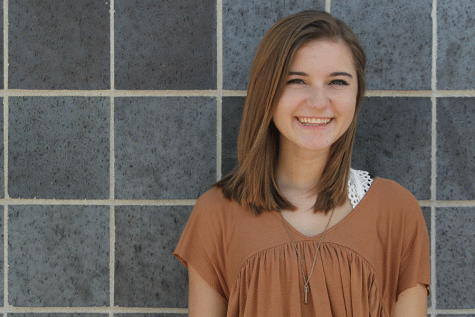 Sophie Rosen, JAG photo editor
This is Sophie Rosen's second year on the JAG yearbook staff and holds the position of photo editor. In addition to yearbook, she is involved in NHS and enjoys helping her community with volunteer work. Outside of school, Sophie spends her free time hanging out with her friends and cats.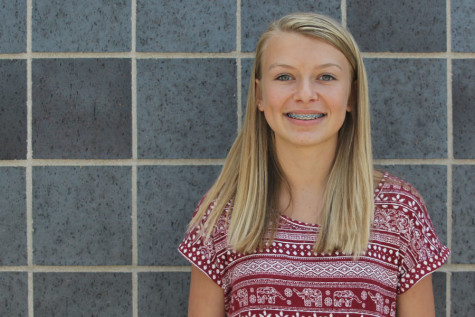 Taylar Powers, JAG reporter/photographer
Taylar Powers is a sophomore and it is her first year on staff. She will be serving as a photographer. Taylar enjoys participating in youth group at her church and soccer. She also likes spending time with friends and watching Netflix.