Silver Stars compete at Nationals for first time in school history
Dance team placed third in jazz and sixth in pom at Nationals in Orlando, Florida
The Silver Stars dance team made school history last week by being the first school team ever to compete at the national level, placing third in jazz and sixth in pom. The competition was hosted by the National Dance Alliance and took place at Universal Studios in Orlando, Florida.
Seven other schools from Johnson County competed, as well as over 150 other teams from around the country. Due to the addition of dance team as a class, the Silver Stars are able to compete for the first time this year.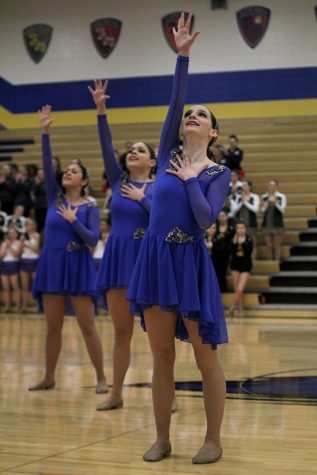 Throughout the school year, junior Bella Line said the team has been preparing for Nationals in morning practices lasting from 6:30 to 9 a.m., as well as evening practices and other events.
"We have also had local competitions, and we use those as preparations for Nationals, just to get feedback from people other than our coaches," Line said.
Coach Katie Jackson said the road to Nationals has been "a long time coming," since the team had to find a way to get around state law restricting high school dance teams.
"With the rulings here in Kansas, with not allowing in-state competitions or attending competitions at all, we had to find a way to make it work," Jackson said. "Now having dance team as a class, we can go to Nationals officially as a part of a field trip, and it's really exciting because there's a lot of schools here in this area that go."
Jackson said when former athletic director David Ewers was here, he was "all for dance team as a class, we just couldn't get it worked out." When he left, assistant principal Marilyn Chrisler took over the responsibility of working with the dance team.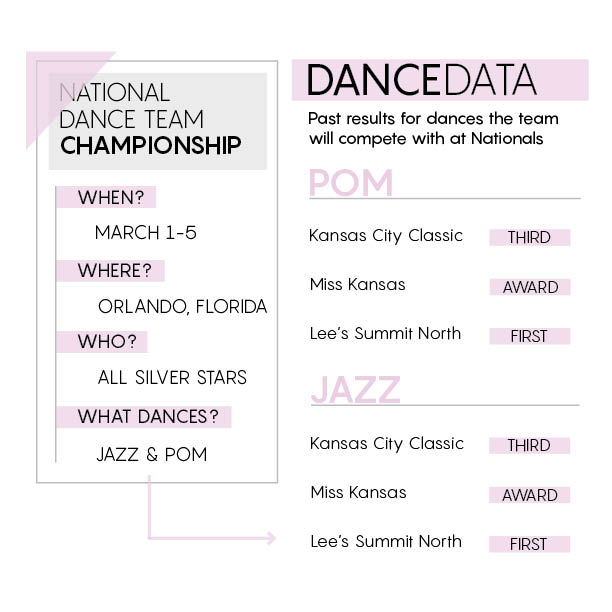 Chrisler, along with other school and district staff members, worked with the Board of Education to "come together and make it happen," according to Jackson. The dancers then sent in a video sample, qualifying them for Nationals.
Before the team left, Line said she was excited to bond as a team.
"I'm looking forward to not being in Kansas," Line said. "I'm looking forward to the warm weather and being able to bond with these girls even more. We're really close this year, and we are every year, but I feel like this is going to be a great opportunity for us to become even closer."
For Jackson, Nationals has always been integrated in her life. Growing up, her mother was a high school dance coach, so she traveled with her, then later competed and worked the competition as a judge. So as a coach here, Jackson said that Nationals has been a personal goal.
"It's always kind of been a dream of mine to coach a team that's gone to Nationals, so when I started coaching here at Mill Valley six years ago, it was a goal that we were always kind of pushing towards," Jackson said. "I knew our team was talented enough that we could qualify."
Jackson clearly remembers her time spent as a competitor.
"Everything I felt, like all the moments, it's just indescribable," Jackson said. "There really isn't any other word for it, and it's something that will bond them as a team as well."
In preparation, Line said each member had the goal of making it to finals or winning a category.
"It would be really nice and almost refreshing because we've worked so hard this entire year with morning practices and all the extra practices we've had and working outside of dance team practice," Line said. "I think it would be refreshing to win, just knowing that all the work that we've put forth this entire year was worth it."
(Visited 271 times, 1 visits today)