Sideline Report: Wild weekend in Kansas City sports
More from Sideline Report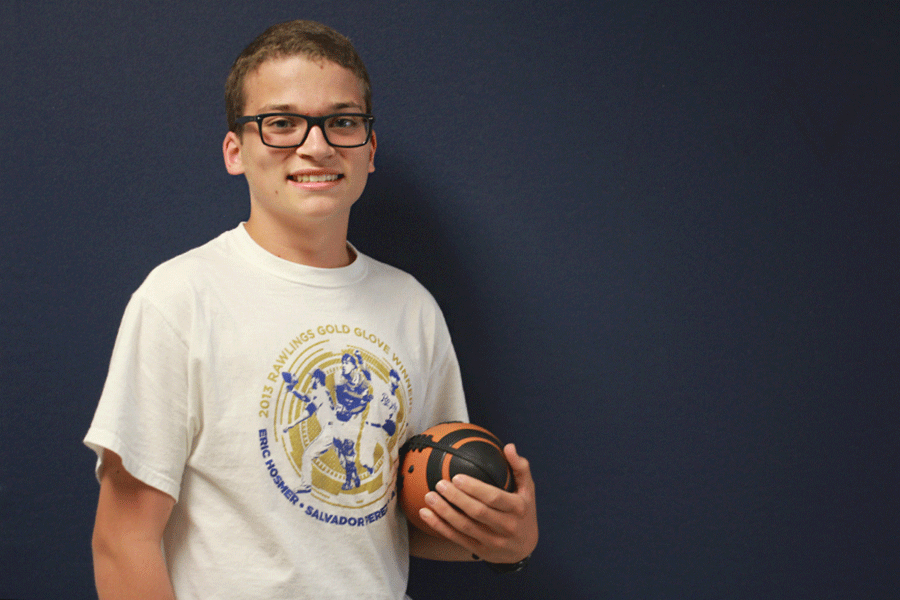 All three of Kansas City's beloved sports teams took over headlines this week with the Royals' spring training, the NFL offseason and Sporting KC's MLS season all under way. Tales of new roster moves for the Chiefs and even bees stopping a Royals vs. Los Angeles Angels game twice grabbed all our attention. But, a couple things stuck out to me in particular.
1. This Sporting KC team has a lot of work to do
Man, this game was a doozy. The MLS regular season kicked off last Friday with Sporting's first match taking place on Sunday against the New York Red Bulls. Many storylines and questions encircled these two teams in particular heading into this season. Could 2014 MLS golden boot winner, Bradley Wright-Phillips, continue his success without forward Thierry Henry? Could a new player step into the role of leader for the Red Bulls in Henry's absence? How would Sporting bounce back after a highly disappointing first-round playoff exit? Will forward Dom Dwyer lead this team to a championship? These are all questions that will hopefully be answered throughout the season.
But back to this game. The first half was  mostly uneventful besides a few shots on goal from both sides and Sporting defender and captain Matt Besler's yellow card. Both sides missed chances and this new lineup for Sporting was began to worry me as far as goal scoring goes. But the second half brought plenty of chances thanks to the consistent play of midfielders Graham Zusi and Benny Feilhaber, as well as Dwyer. Yet again, however, the team failed to capitalize. Dwyer squandered multiple shots on goal, whether it was with his feet or a header gone askew.
Outside of defender Ike Opara's header to secure a 1-0 lead, the game left me disappointed. The game finished with Besler being sent off with a second questionable yellow card and a 1-1 draw after a superb strike from Red Bulls midfielder Lloyd Sam in the 54th minute. There were glimmers of hope but, overall, this team has a lot of room for improvement.
2. Finally, a wide receiver that can actually catch a touchdown pass
In case you haven't heard, Philadelphia Eagles wide receiver Jeremy Maclin has unofficially agreed to team up with his old coach Andy Reid and become a Kansas City Chief. The Missouri product is coming off the best season of his career with 1,318 receiving yards and 10 touchdowns. No one expected this production last year, especially after Maclin missed all of 2013 with an ACL tear. He is a weapon that the Chiefs most desperately need, with not a single wide receiver catching a touchdown pass last season.
The deal is reported to be a five-year contract for $11 million per year. Cap space will have to be shifted, as well as potentially dropping wide receiver Dwayne Bowe, and this move alone will legitimize the offense further. Maclin already has a good relationship with Reid and I think he can be worked into this offense with ease. The season can not be here fast enough, and I can't wait to see what other moves the Chiefs make in this already hectic free agent period.
3. It's a very exciting time to be a Kansas City sports fan
All of these teams have potential to have breakout seasons. The Royals are coming off a World Series run that leaves many fans excited to see how this team can improve. No one believed in the Royals last season and now this young team has playoff experience and what it takes to win. Spring training is finally here and these Royals look to make some more noise in 2015, possibly even taking home the title.
Sporting, the 2013 MLS Cup winner, is coming off a disappointing 2014 campaign and looks to come back with a young and talented roster led by Besler, Zusi and Dwyer. The Chiefs as well look to make make it back to the playoffs this next season with new additions like Maclin and old favorites such as Justin Houston, Jamaal Charles and Alex Smith. 2015 is going to be fun year for Kansas City sports and the nation better be ready.
(Visited 14 times, 1 visits today)