Sideline Report: I can't believe it happened again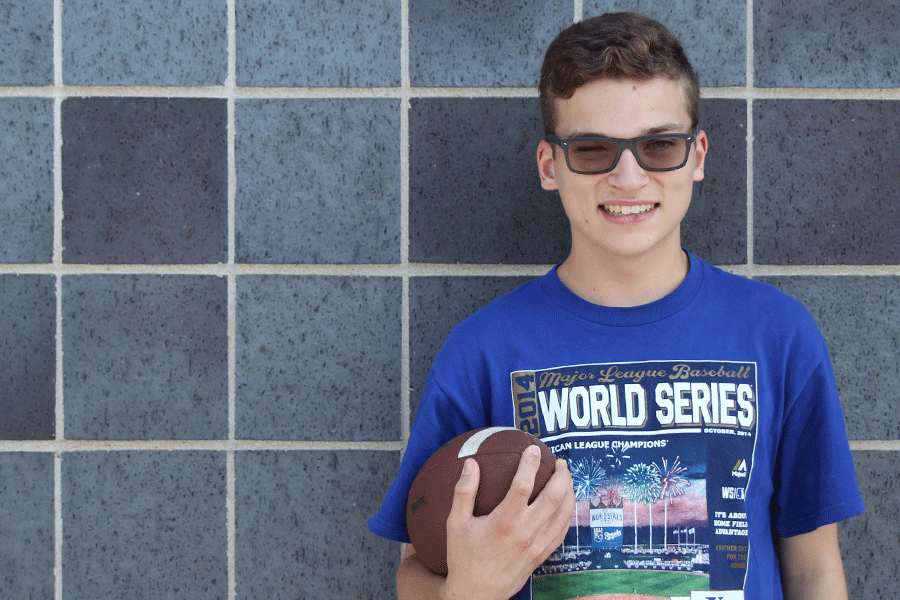 Going into game four in Houston, I wasn't feeling very confident. The Royals were entering this game down 2-1 in the series, with an early exit from the postseason looming should they let this game slip too. I also wasn't super confident in Royals pitcher Yordano Ventura, who was poised to start game four. Ventura has been shaky all season, and, let's just say that I wouldn't completely trust him right now with a game — no, a season — on the line.
The Astros were also hot coming into this game. Momentum was on their side and the setting for the pivotal game was inside Minute Maid Park. Finally, the actual game began with the Royals striking first off a Salvador Perez two-run homer. But, as this series has gone thus far, that lead didn't last long. The Astros would pour on the offense in the second, third, fifth and seventh innings. The game was out of control before Ned Yost could even take Ventura out of the game.
As I, or any Royals fan for that matter, watched this disaster unfold, it was a surreal moment. The team was imploding and it didn't feel right for the season to end this way. The Astros had no mercy either, with Carlos Gomez, Carlos Correa (twice) and Colby Rasmus homering to attempt to sink the Royals once and for all. Royals fans and players alike watched, horrified at the scoreboard which read 6-2 Astros at the end of seven innings. I'll freely admit, I had given up hope at this point.
I sadly could not witness the last two innings of this game. I actually had cross country practice, so all I could do was reminisce about the great season that the Royals had. There is always next year, right? At least, that's what I thought.
I got word of the Royals loading the bases with no outs and cutting the lead to 6-3. It was still the eighth inning, but there was hope. Eric Hosmer was at the plate, and he would deliver with an RBI single. OK, now they had my attention. The score was now 6-4. The next batter was Mr. RBI himself, Kendrys Morales. He would go on to actually tie the game with hot shot of a hit up the middle which ricocheted off the mound and too hot to handle for Correa. Two more runs came across the plate and the game was tied.
The comeback was real. I had absolutely lost faith in the Royals, who would go on to win the game 9-6 after Alex Gordon drove in another run in the eighth and Hosmer hit a two-run bomb to secure a game five in Kansas City on Wednesday. To be honest, I should have seen this coming. If my memory serves me right, they Royals saw something like this before.
It was just over a year ago that the Royals completed an even more improbable comeback against the Oakland Athletics in the American League Wild Card game. These same Royals were down 7-3 in the eighth inning against pitcher Jon Lester and a very talented Athletics team. But the Royals also went on to win, this time 9-8 in 12 innings. No matter what the circumstances are, this team seems to never quit.
So as we move on to a decisive game five at Kauffman Stadium, I'm throwing expectations out the window. Johnny Cueto is set to start for the Royals, and, as I once again don't have the utmost faith in Cueto either, this team should never be counted out. The series is tied at 2-2 and the Astros are surely confused as to how the last game in this series will unfold. How are the Astros not celebrating their series victory and looking forward to playing the Blue Jays or Rangers? All I can say is, that's the magic of the postseason.
Junior Braden Shaw is a passionate sports fan who follows sports at both the college and professional level. He loves to defend his unpopular opinions on the University of Nebraska, Sporting KC, Chiefs and Royals and is always up for a debate over any game or team.
(Visited 6 times, 1 visits today)
About the Writer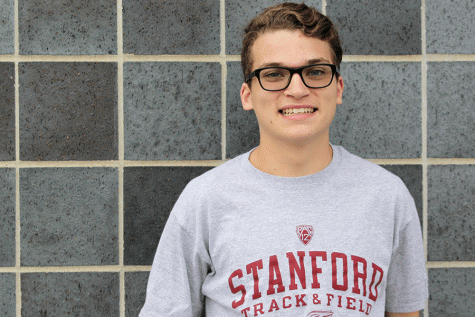 Braden Shaw, JagWire editor-in-chief
This is senior Braden Shaw's third year on the JagWire staff and his first year as editor-in-chief. Outside of newspaper, Braden is involved in cross country, band, track & field, NHS and his youth group at his church. He also loves movies and hip-hop, and is a huge sports fan.