"She Loves Me" nominated for eight Blue Star Awards
Mill Valley's first all-thespian show received nominations from prestigious organization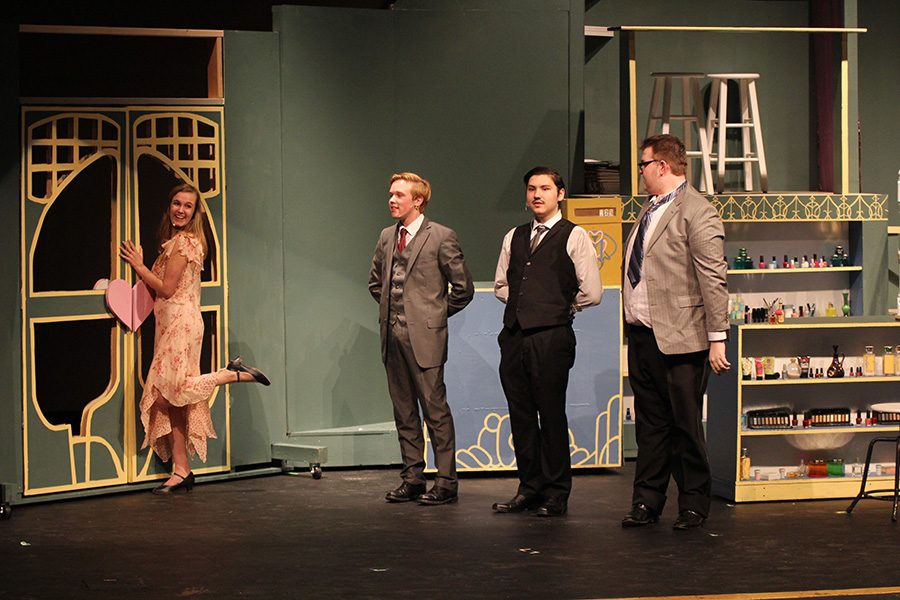 "She Loves Me," the senior-led and thespian-exclusive show that ran from Thursday, Feb. 1 to Saturday Feb. 3, was recently nominated for eight Blue Star Awards.
Individual students nominated include senior Lauryn Hurley for Outstanding Actress in a Lead Role, senior McKenna Harvey for Outstanding Actress in a Supporting Role, senior Parker Johnston for Outstanding Male Ensemble Member and senior Chris Greenfield for Technical Direction.
Furthermore, the show as a whole was nominated for Tier I of both Outstanding Scenic Design and Construction, as well as Outstanding Costume Design and Construction. The show is also eligible to win Outstanding Overall Production, and Hurley is also a contender for the Rising Star scholarship, awarded to seniors who have made significant contributions to their theatre departments.
Upon receiving the news that the show had been nominated for such accolades, senior student director Durga Jambunathan was "ecstatic."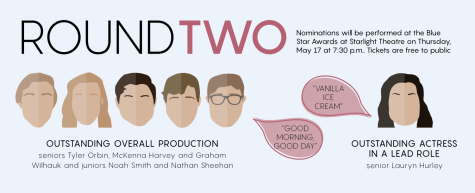 "We like to call 'She Loves Me' the gift that keeps on giving," Jambunathan said. "At the end of it, we were all overcome by just putting on a show … we were so overflowed with pride. When we found out about the nominations, it was all of that again, but amplified and validated."
Although senior Parker Johnson wasn't initially satisfied with receiving an ensemble role, he was ultimately proud of both his nomination and the results of the production.
"It was pretty cool to be nominated for something I felt like I put my heart into," Johnson said. "For a long time, I felt like nobody saw it because it's a very small role. If you didn't pay attention, you'd miss it. So it was nice to realize that people paid attention."
As an ending to her high school theatre career, Hurley feels satisfied with the legacy She Loves Me is leaving behind.
"It's really sad that I'm leaving, but if I had to leave on any note, this is the best possible thing to close out my high school musical career with," Hurley said. "It's the culmination of all the work we've done together as a group. It feels like a very nice conclusion;, it wraps it up with a bow.
(Visited 70 times, 1 visits today)
About the Writer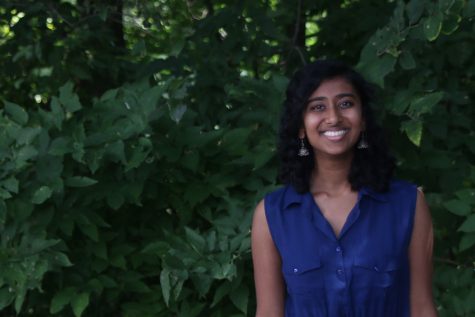 Elizabeth Joseph, Mill Valley News editor-in-chief
This is senior Elizabeth Joseph's second year on the JagWire staff. She is undertaking the position of Mill Valley News editor-in-chief alongside Katya Gillig and Marah Shulda. When she's not in the J-Room, she can be found in A207 serving as the Science Olympiad team captain or the president of National English Honor Society. She is also a part of National Honor Society and MV Outreach. Additionally, Elizabeth enjoys admiring plants, bopping to...