By Mia Thomas
Shawnee Mission Park provides way for residents to get outdoors
The park is located at 7900 Renner Rd. and has a separate dog park attached
On the southern edge of Shawnee, going into the northern edge of Lenexa, sits Shawnee Mission Park. The park offers boating, swimming, fishing, nature trails and an outdoor theater. 
According to junior Madelyn Lehn, co-president of the outdoors club MV Outfitters, the park has something for everyone to enjoy.
"It is somewhere everyone can go and enjoy no matter how old you are," Lehn said.
Co-president Hannah Barnes believes the park is unique to the Shawnee community.
"A lot of my friends that go to other schools like Blue Valley or Lawrence don't have opportunities to get outdoors like that," Barnes said. "So, I think it's unique to Shawnee because it's a great opportunity to get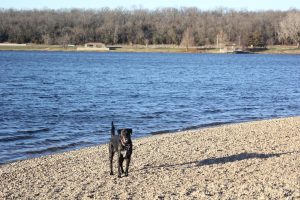 outdoors."
Lehn enjoys the variety of activities that can be done at Shawnee Mission Park.
"I really like the options you have," Lehn said. "You can hike hammock, canoe, bike [or] have a bonfire."
Being separated while still close to the rest of Shawnee makes the park unique, according to Barnes.
"A lot of places in Johnson County have parks, but they are kind of in the middle of industrialized areas," Barnes said. "Shawnee Mission Park is unique because … it's almost like an isolated part while still being out in the open."
Barnes' favorite part of the park is the activities and access to the lake.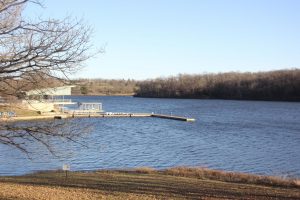 "The best part of Shawnee Mission Park, I feel, is the lake because there are other parks like Garrett and Stump, but they don't have any water access," Barnes said. "Having a place where you can kayak and canoe as well as rent kayaks and canoes is awesome."
Lehn uses the park as a great way to get outdoors.
"I enjoy spending time in nature with my friends and doing just whatever we feel like," Lehn said. "It's just feels really good to be outside."
(Visited 92 times, 1 visits today)