Shakespeare's A Midsummer Night's Dream hits the stage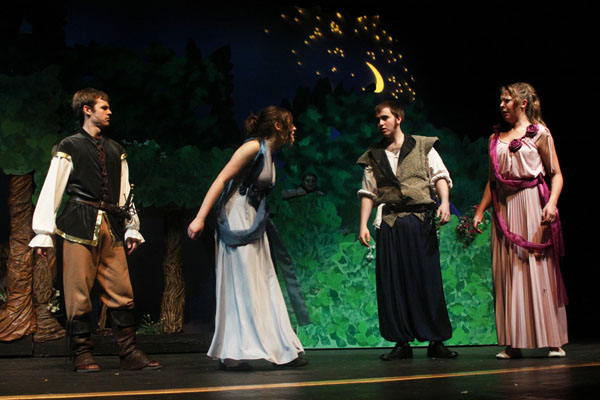 Josh Duden, news editor
May 4, 2012
The spring play, A Midsummer Night's Dream, will begin tonight, Friday, May 4 and run through Saturday, May 5 with both shows starting at 7 p.m. This is the first Shakespearian play ever attempted at the school.
Director Jon Copeland said the old English brings new difficulties for the students to overcome.
"The language has been a challenge," Copeland said. "You have to be sure each actor knows exactly what they mean when they say each phrase of each monologue so that they can convey it powerfully and effectively to the audience."
With over two months of preparation for the show, Copeland said the audience can appreciate the laughs the performance provides.
"The audience can most look forward to the comedy," Copeland said. "This play is a lot of fun to perform and to watch. I enjoy every rehearsal because I get to be the audience every night for high energy performances."
Doors will open at 6:30 p.m. both show nights and tickets can be purchased at the door. Prices are $6 for adults and $3 for students with their student I.D. Sophomore Madison Plouvier urges the community members to come support the production.
"It is a fun show with lots of laughs," Plouvier said. "Just because it is a Shakespeare show shouldn't stop you from coming, it'll be great."
(Visited 8 times, 1 visits today)
About the Contributor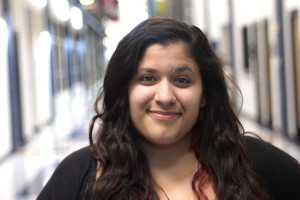 Miranda Snyder, web editor
Senior Miranda Snyder joined the JagWire staff her junior year as a photographer. This year she is still taking pictures but also the web editor. She likes to keep busy and is involved in NHS, Harmony Club, Art Club, MVTV, and Ambassadors. She loves listening to music and reading. Her favorite quotes is by the character Albus Dumbledore, ""It does not do to dwell on dreams and forget to live."