Seven students travel to Costa Rica over spring break
Science teacher Julie Roberts offers unique school trip
On the morning of Saturday, April 14, seven students, one parent and science teacher Julie Roberts boarded their flight for Costa Rica.  After a travel agent organizing the flights, food, hotels and driver that stays with them the entire week, Roberts and students were able to have a comfortable visit.
"It is not difficult to manage the small groups," Roberts said.  "I put a lot of pride into knowing that I am taking people's children with me into another country, so I have the attitude of treating them like they are my own kids with the responsibilities that go along with that."
This is the third time Roberts has offered and taken a group to Costa Rica. The first year was primarily a rain forest trip, and students didn't get to see much of the ocean.  Both this trip and the trip in 2013 were Coastal Conservation trips which focused primarily on the ocean.  Students can enjoy snorkeling, dolphin watching, sea kayaking and other activities.  In San Jose, the group went to a volcano and senior Macie Rouse thought it was one of the coolest parts.
"[The volcano] is in a place called the Cloud Forest because the elevation is so high that you are in the clouds," Rouse said. "Unfortunately, we didn't get to see the volcano much because the clouds completely covered it, but you could still see into the crater."
The Coastal Conservation trip is scheduled heavily and contains a lot of activities per day.  Roberts thought this was an awesome year filled with fun activities, however horseback riding was one of her favorites.
"We rode horses through the rain forest to the waterfall, and the [kids] got to climb up and swim in it," Roberts said.  "It was a really beautiful area."
Another group activity was the dolphin watching.  Although the boat was designed for 25 to 30 people, the Mill Valley group had it all to themselves.
"It was kind of our own private personal tour," Roberts said. "That's another nice thing about having small numbers."
Senior Jessica Harrington specifically enjoyed a morning hike to go bird watching.
"It is so fun being able to see different exotic things like animals and plants," Harrington said.
One of their more rewarding activities was a community service event cleaning up one of the local beaches.
"People were really thankful because they say tourists come in and trash the beaches, so it felt rewarding going in as a tourist but also helping out the Costa Ricans," Rouse said.  "They really value conservation there; everything is protected and [the environment] is a huge part of their lives."
Roberts said one of the things that made the this year's trip a little more interesting happened before they even left.  The day before they left, one of the volcanoes that had been dormant for close to 120 years started erupting and no planes were able to land.
"We didn't even know if we would be able to go," Roberts said. "It was spewing ash into the air and putting a cloud over the city we were supposed to land in, but luckily it stopped erupting before Saturday morning."
With only nine people total in the group, everyone spent a lot of time together.  Even though Harrington didn't know some of the students that well, she had fun with everyone.
"I liked being [with new people] because I got to know them really well, even the people I wouldn't normally hang out with," Harrington said.
Since the Coastal Conservation trip is packed with many adventurous activities, Roberts said it can become exhausting.
"It is very tiring," Roberts said.  "We had a lot of fun, but by the end of the day you're ready to sleep."
The trip is designed to be educational and adventurous.  Students can earn an hour of college credit in environmental science if they go on the trip and complete online work when they get back.  Mill Valley is offering another Costa Rica trip in 2017 called Waves and Waterfalls.
"I'm looking forward to our 2017 trip," Roberts said. "It's new, and I think it will be a good one."
(Visited 27 times, 1 visits today)
About the Writer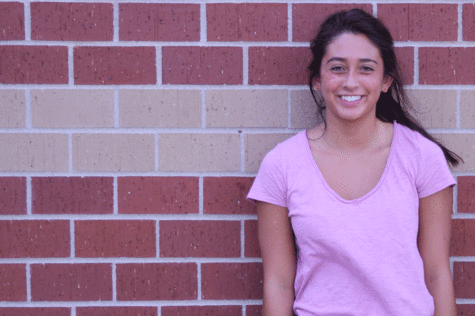 Lauren Mansfield, JAG photographer
This is Lauren's second year on staff.  She is also involved in varsity track and field and NHS.  She spends time working at Pinnacle Gymnastics, babysitting, and spending time with friends. She enjoys taking action shots the most and giving a memorable story.