Seven questions with sophomore Maridee Weber
Hang on for a minute...we're trying to find some more stories you might like.
How many old cars does your family have?
I have 4 old cars. A 1931 Ford Model A, 1937 Buick Special, 1940 Caddilac Model 62 and a 1956 Chrysler New Yorker.
How does your family take care of your old cars?
We store them in a shed so that they don't get scratched or damaged.
What is your favorite out of your old cars?
The 1956 New Yorker because it's pretty and doesn't have very many miles.
Where does your family get each old car?
We get a majority from auctions but some of them we find other places. One of them is from California because my dad flew there and drove it back.
How long has your family had the old cars?
My family has had them since I was born. So for a long time.
When did your family start collecting old cars?
My dad's passion is restoring old cars so we've always had them around.
What do you do with old cars after they are restored?
We recently sold a 1964 Dodge Model 440 and a 1982 Corvette Stingray.

(Visited 14 times, 1 visits today)
About the Writer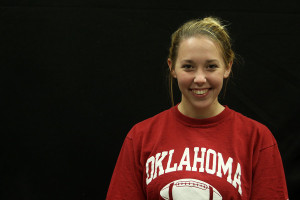 Mikaela McCabe, JAG reporter
Junior Mikaela McCabe is a writer on the JAG Yearbook staff. This is her second year on the staff. McCabe is on the varsity tennis team and is a StuCo class representative. In her free time, she likes to read, hang out with her friends and take pictures of her dogs.