Seven questions with sophomore Jordan Townsend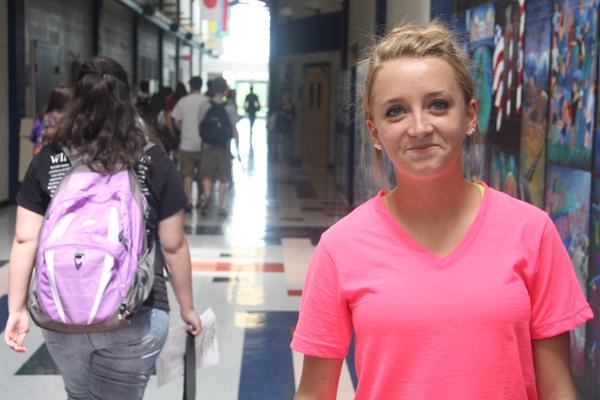 Who is your favorite singer?
Carrie Underwood
 How would you describe your style of singing?
Country and Jazzy
 Who do you think has been the most supportive of your singing in your family?
My dad and my mom—my stepmom that is.
 What are some big opportunities that you have had involving singing?
Oh, it probably a tie between "XFactor," and singing the National Anthem at Kemper Arena. That's pretty big.
 What is your favorite song to sing?
Probably "Stay," " Yeah," or "Temporary Home."
 What was the scariest moment for you on stage?
Probably at this rock camp concert, it was important to move and interact with the audience and that was little uncomfortable for me.
 What is your ultimate dream (regarding singing)?
To be as famous as Carrie Underwood and to have her as my mentor.
(Visited 20 times, 1 visits today)