Seven questions with sophomore Emily Leonard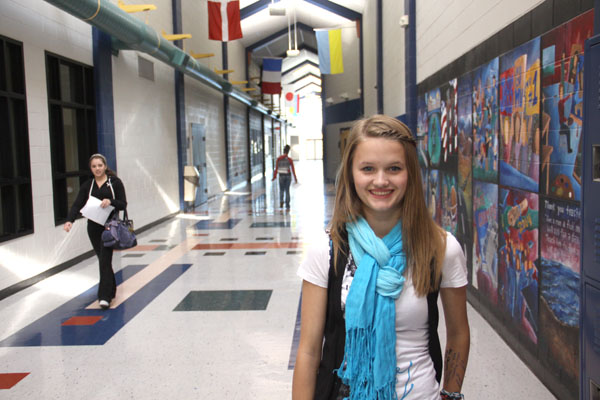 What activities are you involved in at school?
I am in Club 121, JagPride, StuCo, Blue CREW, and I also do the school musical.
What is your favorite Disney musical?
I love "The Little Mermaid."
Who is your favorite person on "Teen Mom 2?"
I love Leah because she remids me of Maci.
Would you participate in an extreme sport? What sport would it be?
Uhh yeah! And it's a toss up between either skydiving or bungee jumping.
Describe your dream dessert.
It would be a red velvet cheesecake with a lot of whipped cream and vanilla ice cream on it.
What is your favorite crayon color?
I'm gonna have to say Jungle Green
Is there a class that's not offered at the school that you want to take?
I'd love to take Sign Language. That'd be so much fun!
(Visited 5 times, 1 visits today)
About the Writer
Alec Santaularia, web editor
This is Alec Santaularia's second year on the staff of the JagWire. He is glad that he gets to spend his senior year with such an amazing group of people. Santaularia also participates in JagChorale, the Mill Valley Singers and the school drama productions. His favorite quote is from the famous poet, Robert Frost; "In three words I can sum up everything I've learned about life: it goes on."