Seven questions with junior Allison Mackey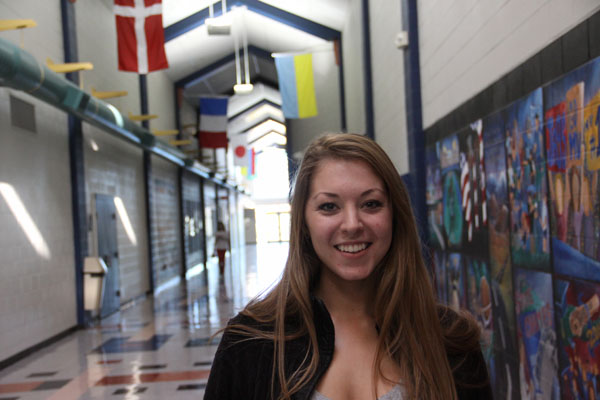 If you could go anywhere in the world, where would you go?
Narnia, because it also has dual access to Hogwarts and it would be a dream come true.
What is your favorite restaurant?
Probably Chipotle because I can gorge myself on an amazing burrito and I still feel relatively healthy.
Who is your favorite actor/actress?
I want to go with Joe Walker or Lauren Lopez because they're hilarious and no one knows them.
KU or K-State?
K-State.
If you could be any "Harry Potter" character, who would you be?
I have to go with Snape because I love him and he's so misunderstood. I would take more frequent showers though.
Which accent do you think is cooler: British or Australian?
British because there are so many variations. Also because of "Harry Potter".
What is your favorite class?
Broadcast with Mrs. Swartz.
(Visited 16 times, 1 visits today)
About the Writer
Alec Santaularia, web editor
This is Alec Santaularia's second year on the staff of the JagWire. He is glad that he gets to spend his senior year with such an amazing group of people. Santaularia also participates in JagChorale, the Mill Valley Singers and the school drama productions. His favorite quote is from the famous poet, Robert Frost; "In three words I can sum up everything I've learned about life: it goes on."