Seniors recognized in annual athletic signing ceremony
Thirty students signed to play collegiate sports at the ceremony on Tuesday, May 2
The gym filled with students, community members and multicolored balloons as thirty students signed to various schools to continue their athletic careers in college on Tuesday, May 2.
These seniors were recognized at the school's annual athletic signing ceremony by the administration for their achievements and were accompanied by their coaches, family members and friends.
Senior Lexi Moore signed to the University of Central Missouri for cheerleading and said she enjoyed watching her classmates sign.
"[The ceremony] was meaningful for me because I got to come together with my senior class and see where everyone is going to this fall," Moore said.  
Having new opportunities will be most exciting according to senior Hanna Hurt, who signed to Kansas City Kansas Community College for softball.
"Next year I'm looking forward to meet and play with my new teammates and just getting to play softball at the next level," Hurt said.
In college, Moore is most anticipating cheering at games.
"I'm excited to get to cheer at all the different college football and basketball games and just have the new experience of cheering in college," Moore said.
Though Hurt appreciated the ceremony, it was not as exciting for her due to the fact that she signed several months ago.
"I liked the ceremony, but I already signed to college back in November so it wasn't quite as important for me as it maybe was [for other people]," Hurt said.
Despite the challenge that the collegiate level will bring, Moore believes cheering in high school has prepared her for college.
"High school cheer has gotten me ready for college by having lots of practice and making me constantly work to get better," Moore said. "I'm sure college cheer will be a lot more work, but I think in the end it will be more rewarding."
The following seniors signed:
Elena Artis: Johnson County Community College, basketball
Jack Blancarte: Cloud County Community College, baseball
Maggie Bogart: Lenoir-Rhyne University, volleyball
Shelby Bonn: McPherson College, softball
Blaine Boudreaux: Hutchinson Community College, football
Spencer Butterfield: University of Wisconsin-Platteville, soccer
Jack Campbell: University of Central Arkansas, baseball
Dawson Cantwell: Fort Scott Community College, baseball
Tyler Ciston: Mid-America Nazarene University, soccer
Jakob Coacher: Pittsburg State University, track & field and cross country
Ethan Doyle: Concordia University, soccer
Megan Eckman: Pittsburg State University, track & field
Jackson Flack: Ottawa University, baseball
Haley Freeman: University of Central Missouri, soccer
Brady Garrison: Neosho County Community College, baseball
Dylan Gowin: University of Nebraska-Lincoln, wrestling
DJ Graviette: Benedictine College, football
Mason Haydock: Southern Nazarene University, baseball
Gabby Hopkins: Wichita State University, track & field
Hanna Hurt: Kansas City Kansas Community College, softball
Kacie Kinley: University of Oklahoma, soccer
Kristen Kelly: Indiana State University, softball
Kasey Meeks: University of Illinois, gymnastics
Lexi Moore: University of Central Missouri, cheer
Hannah Pasley: Ottawa University, track & field
Hunter Paxton: Kansas City Kansas Community College, baseball
Charlsey Seidel: Evangel University, soccer
Luke Sosaya: Neosho County Community College, baseball
Morgan Thomas: Baker University, volleyball and track & field
Keegan Zars: Missouri Western State University, football
(Visited 94 times, 1 visits today)
About the Contributors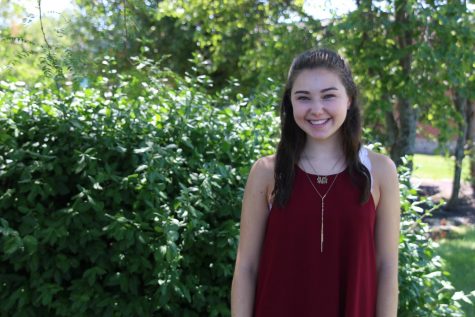 Allison Winker, JAG editor-in-chief
This is senior Allison Winker's third year on the JAG yearbook staff. She will be co-editor-in-chief this year, as well as a reporter and photographer. Other than yearbook, Allison is a part of the varsity debate team, NHS, student ambassadors and Relay for Life executive committee. She also loves coffee, dogs, dancing, Pinterest and all things Kansas City.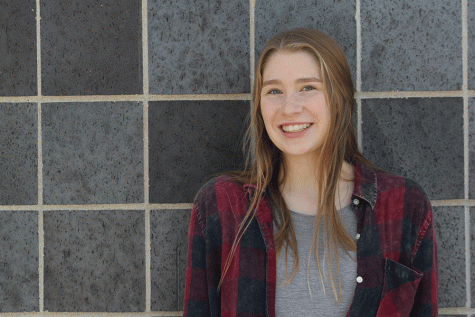 Emily Proctor, JAG organizations editor
Emily Proctor is in her first year on JAG yearbook staff as organizations editor. Emily is also involved in volleyball, the girls swim team and is apart of the student ambassadors. The clubs she plans to join are Make a Wish, NHS, NAHS, and Jag Pride. Outside of school she likes to read and hang out with friends.