Seniors Lexie and Lacie Myers prove identical isn't just a physical quality
Seniors Lexie and Lacie Myers are identical twins and share multiple like interests.
In multiple instances, seniors Lexie and Lacie Myers have been mistaken as the same person.  In addition to being identical twins, their similar interests and personalities have proven to make things even more confusing.
Lexie and Lacie both play varsity basketball and are both committed to play softball at Washburn University in the fall. For softball, the two are a perfect pair for games due to Lexie being a pitcher and Lacie being her catcher for school season and competitive season.  Both also plan on studying elementary education.
The twins spend lots of time together outside of playing sports as well.
"We enjoy watching football or basketball or baseball on TV," Lacie said. "Whenever we go shopping we both like the same stores so we can easily just go to one store and find something we both like."
Both Lexie and Lacie do not mind the amount of time they spend together. In fact, they actually enjoy it.
"We share the same car so whenever we go somewhere we usually go together and we share the same room so we're always together there."
"
We're never alone and we always have each other."
— senior Lexie Myers
Because of their many similarities, Lexie and Lacie are looked at differently.
"The best part about being identical is probably just the stares we get," Lexie said. "When we're in public we get double takes all the time. It's just funny to see people's reactions."
Lexie and Lacie said they have played tricks on people by switching places.
"In middle school Lexie and I were in different classes and we got a teacher in on it. I went into her class and she went into my class," Lacie said. "The teacher behind [the prank] called and said 'can I have Lexie to my room' and she said 'yeah I've got her right here' and she didn't even notice that we had switched."
While being identical twins can make things more entertaining, others can sometimes  "come across rude about it," according to Lacie.
"It's different when people try to tell us apart but when people just say 'hey which one are you' it seems like they just don't care about us individually as a person and see us just as 'the twins'," Lacie said.
Despite the difficulties of being identical, Lexie said her and Lacie both enjoy having a sibling with like qualities.
"The best part about being a twin in general is having a best friend and having someone who is always there to spend time with," Lexie said. "We're never alone and we always have each other."
(Visited 18 times, 1 visits today)
About the Contributor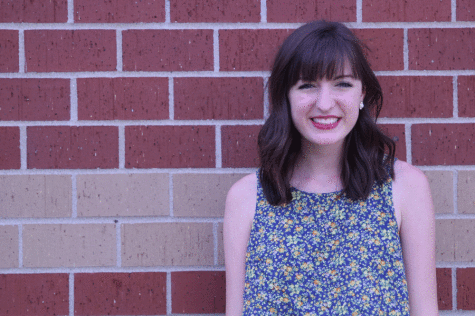 Laura Earlenbaugh, JAG student life editor
This is Laura Earlenbaugh's third year on the JAG yearbook staff as the People Section editor for her senior year. Earlenbaugh participates in two choirs, Jaguar Singers and Jag Chorale, as well as NHS. Outside of school, Earlenbaugh is heavily involved in her church, Fellowship West, and has a passion for music.