Seniors head to college undecided about their majors
10 percent of seniors are currently undecided about their major
 As seniors say their last goodbyes, many look forward to college already knowing what they want to major in. However, 10 percent of seniors are undecided on what they want to major in come college.
According to counselor Chris Wallace, some seniors choose to go into college with an undecided major in order to use college to determine specific interests.
"Since high school provides a variety of opportunities to pursue [different] subjects, it can be hard to find one that's that specialty fit," Wallace said. "Sometimes, students choose to use college as that testing ground to find that opportunity for them."
Senior Claire Anderson plans on attending Johnson County Community College with an undecided major and said that she thinks not declaring a major will make her college education more well-rounded. She plans on taking "general classes, like math and communications."
"I think it will better my education because I'll have that background knowledge before I actually go into university studies," Anderson said.
"
Since high school provides a variety of opportunities to pursue [different] subjects, it can be hard to find one that's that specialty fit."
— counselor Chris Wallace
2016 graduate and Pittsburg State freshman Natalie Golden has yet to declare her major. For Golden, having an undecided major doesn't have a large impact on her whole college education.
"It means that I am not taking any classes that count towards a specific major right now," Golden said via email. "It's not too big of a deal because I am actually getting a lot of my general education courses out of the way."
Anderson agrees that not declaring a major right away can be positive, but also said there is a stigma attached to it.
"It makes me a little nervous because  [I] feel like I don't have my life together," Anderson said. "At the same time, I have to realize I'm not the only one in that boat."
Wallace said that there are both positive and negative sides to having an undecided major, but thinks that the decision is ultimately a personal one.
"It can sometimes delay the time that it takes them to graduate, " Wallace said. "Often times, it allows them to have  more of an open mind and experience some different classes and subjects early on." Golden agrees, and hopes to declare a major by the end of next year.
"Other people can only help me so much — I'm realizing that ultimately I have to make my own decision," Golden said. "I'm excited to finally decide and to be able to visualize the future a bit more easily."
(Visited 22 times, 1 visits today)
About the Contributor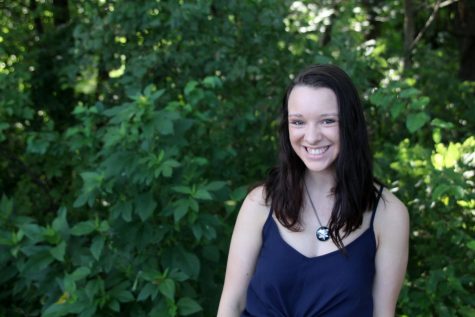 Alison Booth, JagWire editor-in-chief
Senior Alison Booth is undergoing her third year on JagWire staff as an editor-in-chief. Along with newspaper, Alison choreographs the school musicals and is a member of Thespians, a chair for Relay for Life, co-president of the Make-A-Wish club, vice president of the National English Honor Society and participates in Student Ambassadors, Jag Leadership Corps, National Honor Society and National French Honor Society. Outside of school, Alison enjoys...