Seniors go to South India on a mission trip
In the Summer of 2018, seniors Faith Dmyterko, Delaney Kemp and Madi Reishus did volunteer work in the southern communities of India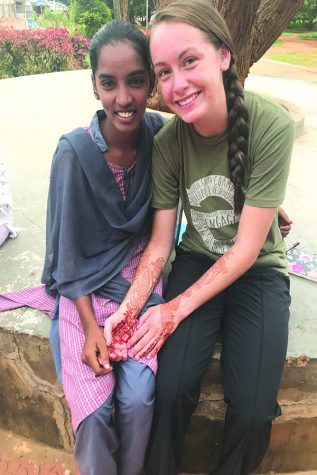 While some students may travel abroad for vacation, seniors Faith Dmyterko, Delaney Kemp and Madi Reishus had the opportunity to travel to south India for ten days on a mission trip. The trip, sponsored by Westside Family Church in Lenexa, Kansas, required a total of four days of travel and cost over $3000 per person.
Each girl raised the money a different way. While Reishus raised her money through a GoFundMe, Dmyterko, who has gone on the mission trip for the last three years, originally sent letters asking for donations but then changed her approach.
"The first year I went we sent letters asking for donations," Dmyterko said. "But, the last two years, the leader of our church donated my mom and I's money to us as our Christmas gift."
On the other hand, Kemp used a multitude of ways to find the funds for her trip.
"I raised the money in a lot of different ways. I first started with selling my paintings and bracelets and I hosted a garage sale," Kemp said. "[I also hosted] a yoga event at Shawnee Mission Park and I had an online Generosity account for people to donate money."
While there, they had the opportunity to do a variety of volunteer work in order to benefit the local villages and communities.
"While we were there we worked in children's ministries, so we visited orphanages," Reishus said. "My favorite part was just getting to hang out with the kids."
With the kids, they did different activities centered around spreading their faith.
"We went to New Life, which is a school sponsored by [Westside Family Church,] we had the opportunity to hang out with the kids and we did vacation bible study with them," Dmyterko said. "I loved spending time with them and doing dances with them."
Additionally, Kemp helped bring a vital necessity to the villages: water.
"The most important thing we did was planting the wells that we had donors give money for," Kemp said. "It brought water to communities that have never had water readily available."
Although the trip was a great experience Kemp doesn't know if she would go back.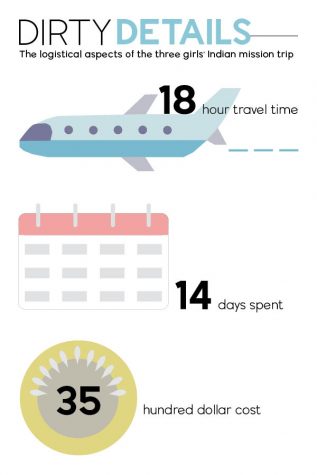 "It really didn't work well with my schedule at all," Kemp said. "I had to put a lot of things on hold and it changed a lot of the things I am doing right now, it was a really hard trip and it took a lot out of me. I would love to go back but financially … I might need a few years before I could ever do it again."
However, like Reishus, Kemp enjoyed the memories she was able to create while there.
"I loved being with the kids and showing them the love of Jesus doesn't stay contained within one area of the world," Kemp said.
(Visited 63 times, 1 visits today)
About the Contributors
Ally Nguyen, JagWire editor-in-chief
This is senior Ally Nguyen's third and last year on the newspaper staff and she's extremely excited to take on her role as JagWire editor-in-chief alongside two of her closest friends. When not in C-101, she can often be found at the nearest coffee shop consuming an unhealthy amount of caffeine or driving around her two younger siblings, Dylan and Kate. Additionally, she is an executive leadership team member of the Relay for Life committee, a...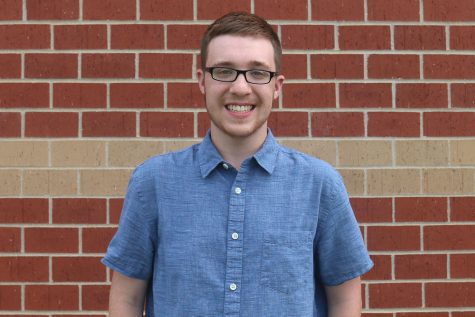 Tanner Smith, JagWire editor-in-chief
This is senior Tanner Smith's third year on the JagWire staff. He is undertaking the position of JagWire editor-in-chief. When he is not reporting the news, Tanner can be found acting as the president of Youth for Refugees and taking way too many AP classes. Additionally, Tanner enjoys sleeping, watching Netflix and listening to music.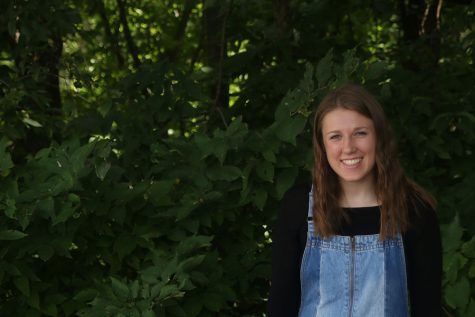 Anika Roy, JagWire editor-in-chief
This is Anika Roy's third and final year on staff, and she's incredibly excited for her position as editor-in-chief. While you can find her in the journalism room almost all the time, she also spends free time on the tennis courts, the piano, the swimming pool, or her church. Additionally, she's an officer of NHS, an executive leadership team member of Relay for Life, and a member of Spanish Honor Society, MV Outfitters, and Student Ambassadors....