Seniors discuss post-graduation plans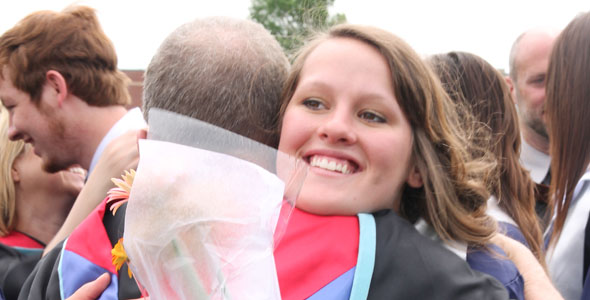 As graduation approaches, seniors begin to confront the idea that life after high school will have them heading in many different directions.
Senior Kayla Hamner is going to attend the University of Central Missouri in Warrensburg on a soccer scholarship.
Hamner is looking forward to meeting new people and participating in her college's sport.
"I am looking forward to the next step in the journey. I think it will be a great experience to be a college athlete and I am excited to see where it takes me as a person," Hamner said. "I am also excited to meet some new people since we have been going to school with the same people for 12 years."
Despite her excitement, Hamner is still nervous about parts of her future.
"Just the typical college worries, not fitting in, not finding friends, getting lost on campus," Hamner said. "But I am mostly worried about losing relationships that are so strong right now. My biggest fear is losing someone I love because of the distance away from them. But I am also confident that the relationships that I want to stay, will stay."
Senior Haley Bonebrake plans to attend college in-tate. Bonebrake is going to go to Johnson Country Community College for one or two years, before transferring to Kansas State University's veterinarian program. Bonebrake plans on staying in-state to save money and feels that taking out student loans will only lead to a life full of debt.
"[I don't want to go out-of-state] because then you have to take out student loans and then you get into debt and it could take your entire life for you to pay it off and nobody has time for that," Bonebrake said.
Bonebrake is excited for both going to college and the life that will follow, glad she will have a job she will enjoy.
"I'm going to move out of state and have my own vet clinic somewhere in the moutains and be happy working with animals because I love animals," Bonebrake said.
Like Bonebrake, senior Susan Dietrich plans to study at JCCC before transferring to another college. However, Dietrich wants to transfer to the four-year Queens College in New York to pursue a career in dance. After college she then hopes to join a dance studio or company where she can continue performing or teaching hip-hop.
Dietrich, who has known the general direction her future will take for about a year, has not always wanted to be dancer. She credits her friends and family for helping to develop her passion for dance.
"They've always cheered me on and helped me get to where I am," Dietrich said. "I owe my discovery of my abilities and love of my dance to my friends for sure."
Locating to a new home is the part of her future that Dietrich is most excited about.
"Finding a place where I can feel at home and dance all day [is what I'm looking forward to]," Dietrich said. "I'm really excited to find a group of close friends and a cool studio where I feel I can practically live at."
However, Dietrich is still nervous about what her future holds.
"Not making it and losing my passion or motivation, that's my greatest fear," Dietrich said. "That, or pushing myself too hard and breaking myself down to nothing."
Senior Joseph Allen-Atchison also plans to attend JCCC sometime in his future – but that's where the similarities end. Before Allen-Atchison studies at JCCC, he leaves for San Diego a month after graduation to partake in the Marine Corps Reserve's basic training.
Basic training lasts 13 weeks and consists of three phases. The first phase will focus on introducing Allen-Atchison to the Marine Corps and will have him running a lot of drills. The second phase specializes in teaching marksmanship. The third phase is marked by the Crucible, a 48-hour hike in which Allen-Atchison will only be able to get four to five hours of sleep and only one M.R.E. or Meal Ready to Eat.
After basic training, Allen-Atchison will go to the Military Training Center for one month, where he will learn basic Marine skills. Following MTC is Military Occupational Specialization, where Allen-Atchison will spend nine weeks training to be a nuclearbiologicalchemical defense specialist.
Allen-Atchison will return from training in the winter, where he will go to JCCC for two years and then transfer to K-State so he get his degree and become a lieutenant. Afterwards, Allen-Atchison plans to get certified as a helicopter pilot and go on active service for a minimum of 20 years.
Allen-Atchison wants to join the Marine Corps because it will provide opportunities for him to lead others.
"It just felt like something I wanted to do. A lot of leadership possibilities can come out of it," Allen-Atchison said. "That's why I wanted to be a lieutenant. I don't want to be told what to do my whole life, but to lead others."
The primary motivation behind Allen-Atchison's decision is his own drive.
"[My] biggest motivation to join the military is myself. I did if for me," Allen-Atchison said. "No one in my family has been in the military, I wanted to start something myself."
Rather than attend college, senior Brooklyn Sloop plans to spend her time after high school starting and raising a family. Sloop is getting married two weeks after graduation on Saturday, June 1 to Mitchell Cook, a 2011 Basehor-Linwood High School graduate. After the wedding Sloop will be working all summer, until she has her baby, who is due Saturday, Aug. 31. Sloop will then quit her job to raise the child and has plans to move to Utah next January.
Sloop feels that the benefits to raising a family early is that she has gained knowledge that she might not have elsewhere.
"I think that I grew up a lot faster…," Sloop said. "I've learned a lot of things in life that my friends have no clue about. I've learned a lot about insurance and all the components to buying a house and all the things you need to raise a baby."
Although Sloop has found benefits, Sloop thinks others should not plan to raise a family as early as she is.
"I wouldn't choose to go this direction, because there are a lot of things I'm missing out on," Sloop said. It's good to start a family young, but not this young."
While not every senior may be sure of their plans, Dietrich thinks that all graduates need to do what they're passionate about.
"Everything happens for a reason, so go with the flow. Find something you love to do. If you don't know what that is yet, just wait," Dietrich said. "Try anything and everything and make as many friends as you can. This will aide you in finding the place where you'll want to stay. The more you know, of things and people, the better you'll feel and the more you'll succeed in your own pursuit of happiness."
(Visited 8 times, 1 visits today)
About the Writer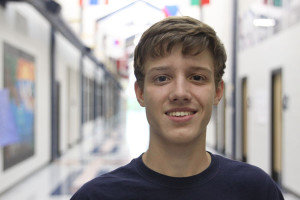 Connor Oswald, reporter,photographer
Junior Connor Oswald is a first-year staff member on the JagWire. He enjoys reading, writing, tennis and scuba-diving. His favorite quote is by Ronald Reagan, "Trust, but verify."