The class of 2015 creates annual Blue Bomb
Students celebrate on the final day of Homecoming Week
Standing in the sprinkling rain on Friday, Oct. 10, armed with blue supplies, over 40 seniors patiently waited for head custodian Mike Mauer to arrive and unlock the school's doors. The students rolled out of bed between the hours of 4-6 a.m. in an effort to create the best Blue Bomb yet.
And it worked.
Streamers, confetti and anything blue was strung throughout each hallway as students formed a mob by the Jaguar statue and, for the first time in Blue Bomb history, danced to the "YMCA," "Cupid Shuffle," "Cha Cha Slide" and "Soulja Boy Tell 'Em".
The Blue Bomb tradition started in 2012, but this year's seniors took the Bomb to a whole other level.
"I think [the Blue Bomb] was awesome. I think it's been a lot better than the previous years, and I think people will definitely remember it," senior class StuCo treasurer Maridee Weber said. "They have not [danced] in the past; they've just decorated, so I think we really got the whole school involved in it."
Walking into the school, sophomore Kennedy Brown was taken aback by the Blue Bomb.
"I saw all that [blue] stuff on the floor and I didn't know what it was from," Brown said.
While the Blue Bomb brought students together, it also caused the underclassmen to look up to the seniors.
"I hope our senior class does something like that," Brown said. "[It] was really cool … [I hope we] become fun like [the seniors] are."
Although the wonderful blue mess took some time for StuCo members and Mauer to clean, bringing the school together made it worth the trouble.
"I was very pleased [with the Blue Bomb]," Weber said. "It made me feel really good. [Cleaning] went really quickly, so it wasn't that big of a deal … it was worth it."
(Visited 11 times, 1 visits today)
About the Writer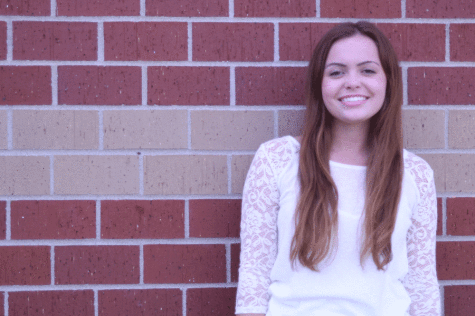 Sydney Carson, JAG editor-in-chief
Senior Sydney Carson joined the JAG Yearbook staff her sophomore year and is now a co-editor-in-chief of the JAG yearbook. She enjoys reading, her dogs, monograms, frockets and the University of Arkansas razorbacks. WOOO PIG SOOIE!