Senior volleyball player experiences her second concussion
Senior Abby Ford explains what it was like when she got her concussions
This is part of a collection of stories of students who have experienced concussions.
A ball was hit up to the ceiling as senior Abby Ford, libero on the varsity volleyball team, dove head first attempting to return it on Thursday, Sept. 19. After hitting her head on the ground,  she struggled to communicate with her coach. With prior experience of concussions, she knew something was wrong.
Ford experienced the usual side effects of a concussion, especially nausea and headaches. Ford  had trouble speaking to her teammates and to her coaches.
"It felt very different. It was very hard to talk with people and focus on anything," Ford said.
Although it was a minor concussion, Ford was unable to play volleyball for two weeks. She was cleared to play again on Tuesday, Oct. 1.
"Getting back in … wasn't terribly difficult, but it took a couple of days," Ford said. "It just kind of sucked that I missed out on that week and a half."
Ford's first concussion took place at the Powder Puff football game on Wednesday, Nov. 7, 2012.
"It was a lot more intense [than my second concussion]," Ford said. "I had the same side effects, but my headaches would just not go away."
After having had two concussions, Ford has found that she subconsciously takes precautions to prevent getting another one.
"In volleyball, I haven't really noticed, but [people say that] I keep my head up really high now," Ford said. "I don't mean to, but I guess it's just an instinct."
Read sophomore Jared Zukowski's story here and senior Kali Gracy's story here.
(Visited 47 times, 1 visits today)
About the Contributor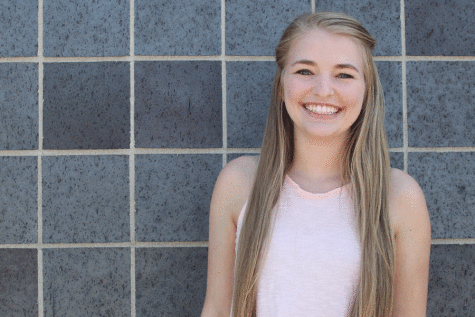 Karissa Schmidt, JagWire editor-in-chief
For her third year on staff, senior Karissa Schmidt is the JagWire newspaper co-editor-in-chief as well as a photographer. Other than working on the newspaper, Schmidt spends most of her time taking photos of pretty much everything, traveling and being with friends and family. She also loves chocolate milk, cats and binge-watching her favorite shows on Netflix, "One Tree Hill" and "Friday Night Lights."