Senior Val Merriman enjoys working with students who have special needs
Merriman works with Helpers Inc. to care for a girl with special needs after school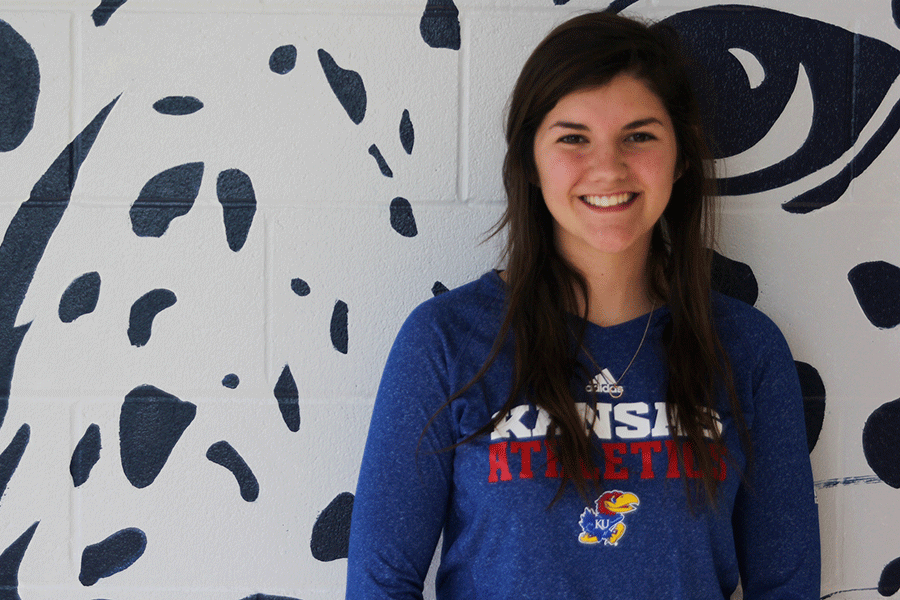 Olivia Reyes, 21st Century Journalism student
November 13, 2015
This Q&A is part of a series of content produced by students in the 21st Century Journalism course.
What is your job?
I am a caregiver, as they call it at the company, and basically I just provide care for the girl I watch after school.
How much do you work?
I work three hours, four times a week. So about 12 hours a week.
Tell me about the company you go through.
It's called Helpers Inc. It's an actual building that looks like a house.
How did you find out about this job?
My cousin actually worked for the company and so I became employed with them and they basically matched me with her because she was so close to me.
What made you want this job?
I feel like it's pretty rewarding. It's not just like a common job that you go to after school and work at a restaurant or retail. You actually get something out of it.
What is the process you have to go through in order to get paired up with someone?
Basically they call you and they just say like what are you looking for. Like full time, are you looking for part time, what are the hours you're available, and then from there they look at the clients who have signed up for it. It's basically based on when the clients need help and when you're available. They tell you like here's four people that you could potentially work with. Maybe you should call their parents, go meet them, get to know their kid, all that. Then from there you can just pick which one you want to work with.
What do you enjoy most about it?
I like working with Abby. She's really sweet. She's really soft spoken and likes touch and stuff so it makes me really happy when you do something for her and she gives you a hug.
What is most challenging about it?
With her autism, since she's so low functioning with it, a lot of the times she'll try to tell me she wants something and it's really hard for me to understand what she wants.
What is your relationship like with Abby?
We're really close. She knows me. If I were to walk up to her she would know who I was. She knows me as her caregiver so she knows what my role is. So I'd say we're really close.
What have you learned by working with someone who has special needs?
I've really learned patience. I've learned just to be calm cause they can't help it. They don't mean any harm even if they are kind of getting on your nerves. They're not meaning to. So just take a deep breath and get over it pretty much.
Has working with special needs changed the way you view life in general?
Yes, for sure. Ever since working through the company I haven't really taken as many things for granted. Just cause Abby can't even do basic things by herself. I've gotten a lot out of it.
(Visited 26 times, 1 visits today)