Senior Siera Thompson accepted to American Musical and Dramatic Academy for acting
Senior Siera Thompson will pursue her love of acting by attaining an associate's degree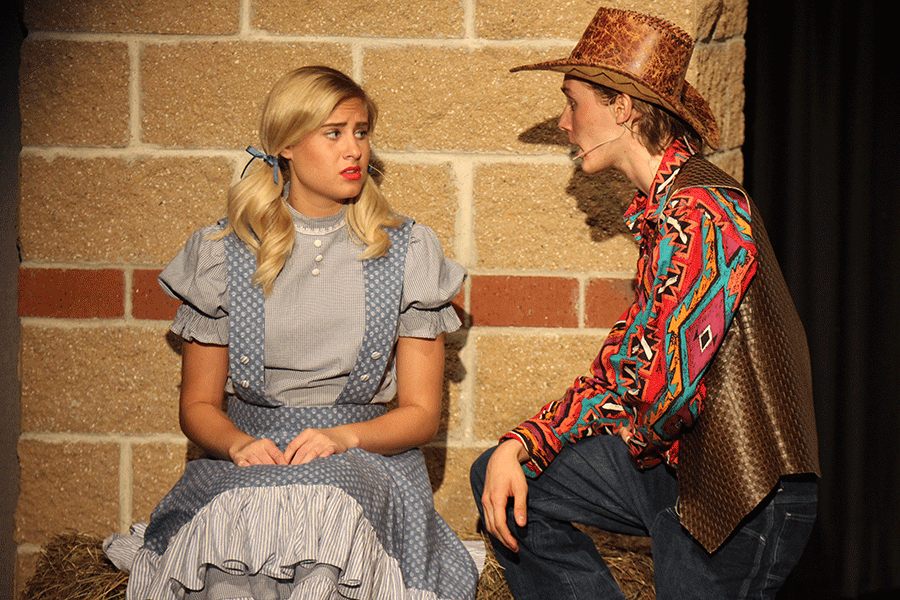 What are your plans for after high school?
I am going to Los Angeles, California, to attend the American Musical and Dramatic Academy. It is a trade school, so they specifically specialize in performing arts, and I am getting an associate's degree in acting so I can pursue a career in performing arts.
What was the application process like?
They had called me after I went on their site and expressed interest and told me they could set up an audition. I didn't really know what to expect, I just knew I really wanted to go there. I auditioned and had an interview with them, and, six weeks later, which was like the most nerve-wracking six weeks of my life, I got a packet in the mail saying I had made it.
What did you perform for your audition?
For the acting program, which I wanted to be considered for, you have to perform two contrasting monologues and together they had to be under three minutes. One was a comedy and one was a drama, which is how I chose to contrast them. My audition was in Denver, Colorado, and it was super early in the morning, but everything was super fancy and calming and actually was not scary at all.
How long will you be attending AMDA?
I will be going there 18 months because I am just getting an associate's. They have a summer semester, so I will be going to school all year round.
What will your living situation be like?
While I am going there, I will live on campus in the on-campus housing. So, they have turned apartments around the school into living facilities for the students. I will have two or three roommates, and we will all share a little apartment with a kitchen and a bathroom. It is almost better than dorms because you don't have to share a bathroom with the whole dorm, which is what I am excited about.
What will you pursue more after graduating: stage acting or screen acting?
Honestly, I just want to make acting my full-time career. I don't want to give up theater, but I don't know what is going to happen; I just know that I want to keep acting and have it pay the bills. Hopefully, I can get film and television jobs, but if I realize that is not what I like, I can always go back to stage acting.
Do you know anyone else who is going to AMDA?
I do not know anybody, but I am excited to make friends. A bunch of people from around the world go there because it is a trade school, so it will be fun to make friends with people who have the same passion as me.
How has your family supported you with this decision?
My family always encouraged me to do sports and dance, but I somehow managed to get into theater and fall in love with it. When I expressed I wanted to be an actor and move, they said, "Whoa, you're crazy." But after a year and a half of discovering I was serious about it, my dad followed my mom's lead and they became supportive, which was nice. Now, as I am actually preparing to go there, it is nice having their support, because if I didn't then I don't know if I would be able to go there.
(Visited 56 times, 1 visits today)