Senior reaches marine goal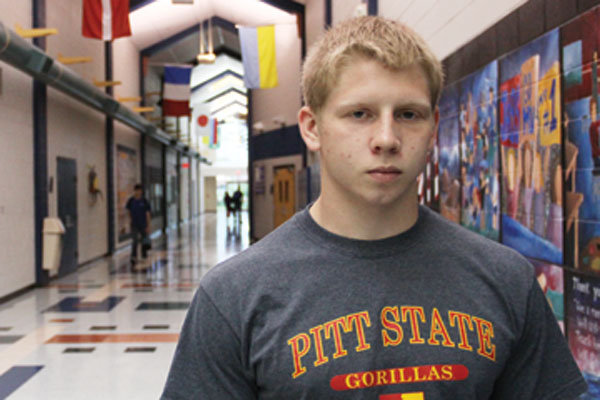 Josh Duden, news editor
May 16, 2012
After working for four years toward a military-related academy, senior Devin Ellison has finally accomplished his goal. This fall, Ellison will be attending the Merchant Marine Academy in Kings Point, N.Y. which has an acceptance rate of only 23.3 percent.
The Academy trains servicemen who are charged with the duty of manning a fleet of ships, which operate as a military unit. Ellison said he always knew he wanted to attend a military academy.
"I wanted to apply to get into West Point as my first dream, but then I applied to all the academies too," Ellison said. "They are all extremely selective, and I was nominated by Sen. Jerry Moran to attend the Merchant Marine Academy."
Growing up in a military-based family with his grandfather in the Navy and his father a part of the Army and Coast Guard, Ellison is now able to join the ranks among his family members.
"My goal for the future is to graduate from the academy," Ellison said. "After, I could enter into any service as a commissioned officer or work in a maritime industry if I wanted to."
Ellison said he is grateful to the school for helping him achieve such an honor.
"The teachers and staff helped keep me focused," Ellison said. "Sports taught me how to be mentally tough too, which I will need to complete the academy."
Counselor Erin Hayes said the school is proud of Ellison, as well.
"It is so amazing for Devin to get accepted," Hayes said. "[The staff] is all so proud of his accomplishment."
(Visited 9 times, 1 visits today)