Senior Eric Tibbetts makes an impact through Boy Scouts
Through Boy Scouts, Senior Eric Tibbetts utilizes skills serve others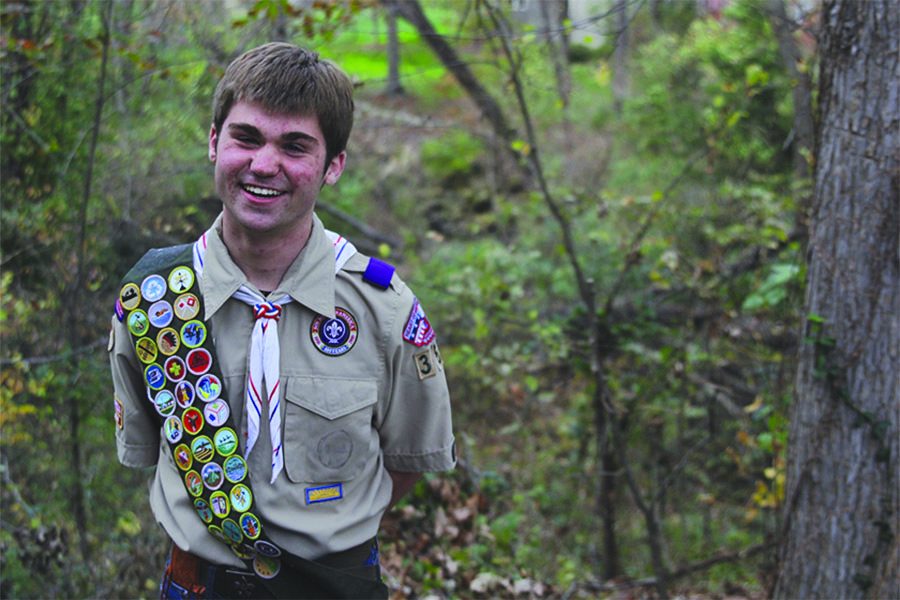 For senior Eric Tibbetts, serving his community comes as a second nature. From a young age, Eric has been volunteering with his Boy Scout Troop, as well as with his family.
"I enjoy [serving]," Eric said. "It just makes me feel good."
His mother Shanna Tibbetts always made sure that Eric had the opportunity to serve others throughout his childhood.
"We always encouraged him to try and help out with different things we'd try to do," Shanna said.
In second grade, Eric joined Cub Scout Pack 3351. He continued to move through the levels due to his hard work.
Eric serves often and obtains about 30 to 45 community service hours per quarter. He plans to put these hours towards obtaining the Presidential Community Service Award.
"I don't think I have a favorite way of doing things, but I will say that there are some things that I will do that people think is disgusting," Eric said. "I'll be happy to take out the trash, pick up trash, and clean the bathrooms."
One person that Eric tends to spend a lot of time with and serve a lot with is his scoutmaster, Mark Fix. Fix has been able to see Eric grow and mature as a scout and an individual for six years.
"He does what he says and if he tells you that he's gonna do something, then he's gonna do it," Fix said.
Eric is very committed to serving and helping anyone. In order to receive the rank of Eagle Scout, Eric was required to complete a community service project and chose to build a flagpole at the Hollis Renewal Center. A church retreat that also serves as a meeting place for scout troops. It important to him and other troops.
"[He] got the money together and put this pole up so different scouts can actually put their flags up," Shanna said. "He's shown the maturity and sensitivity of somebody that's much older than him."
Eric felt it would hold a deeper meaning for himself because he frequents the Hollis Renewal Center with his family, church and scout troop.
"I went to multiple summer day camps [at Hollis Renewal Center]," Eric said. "My parents take me there a lot. It's peaceful so it kind of meant something to me."
The amount of exposure he received to many different kinds of individuals has allowed him to use these experiences as a way to grow as an individual.
"Not everyone's life is the same, and they all have a different story," Eric said. "It's just a sense of pride that you get when you know that you can make a difference."
(Visited 37 times, 1 visits today)
About the Contributors
Claire Boone, JagWire managing editor
This is senior Claire Boone's third and final year on the JagWire staff. This year she became the JagWire's managing editor. Outside of journalism, Claire is part of the track and field team, and will be starting her final season this year. When it comes to activities outside of school, she spends lots of her time at church or at work as a waitress, where she loves to see the bright faces of her customers early in the morning. She also is extremely...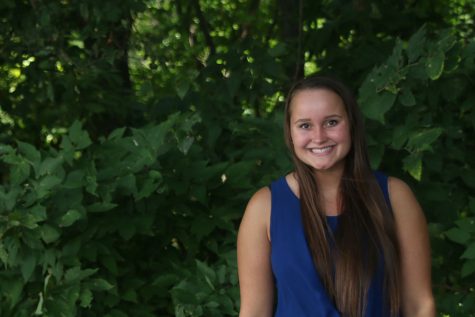 Marah Shulda, Mill Valley News editor-in-chief
This is senior Marah Shulda's third, and final, year on the JagWire staff. This year, she is a Mill Valley News Editor-in-Chief alongside Elizabeth Joseph and Katya Gillig. Outside of newspaper, Marah is involved in band as a drum major for the Mill Valley Marching Jaguars. She also participates in jazz band, SLT, Ambassadors, MV Outreach, MV Outfitters, swim team, is an NHS officer, on the Executive Leadership Team for Relay for Life and the co-president/founder...