Senior earns third place at state tennis tournament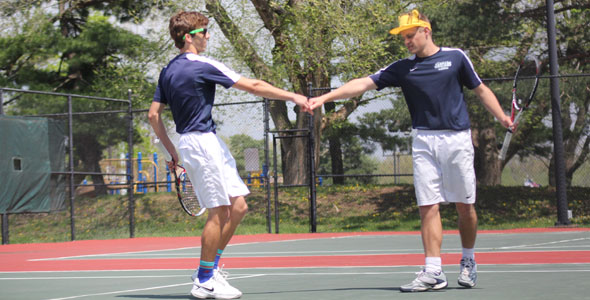 Hang on for a minute...we're trying to find some more stories you might like.
As senior Rafael Trujillo-Segura waited to play his first regional match on Monday, May 6, he scoped out his competition by analyzing their strengths and weaknesses on the court. Trujillo-Segura later took second at regionals, qualifying him for state. Trujillo-Segura said regionals made him even more excited for state, which he played in four days later.
"[My favorite part of regionals] was when I beat [a player named] Wirtz from Bishop Miege. He took third in state last year so that gave me a lot of confidence for state," Trujillo-Segura said.
At state on Friday, May 10 and Saturday, May 11, Trujillo-Segura placed third, higher than any tennis player in school history.
"[Tennis] is a sport that brings a lot of satisfaction in the moment in which you win," Trujillo-Segura said. "You always want to get better."
Though they lost their second regional match, the junior doubles team of Eric Howes and Joe Vincent advanced to state after beating the St. Thomas Aquinas High School's doubles team, finishing 4th in the regional competition. Regionals proved to be a great way for Vincent and Howes to dominate their competition.
"We played the best at regionals that we had played all season," Vincent said. "We just went in with the right mind set and had been practicing a lot the days before."
Howes said the pair strengthened its friendship during their regionals experience.
"My favorite part of regionals was the bonding between Joe and I," Howes said. "[Doubles is fun] because there is always someone to pick you up when you're getting down."
Howes and Vincent enjoyed finishing out their season strong at state. The players were individually introduced and a large crowd attended, which made the experience exciting.
"[I wish] our whole team could make it and go to state," Howes said. "[At state] all the season's hard work paid off."

(Visited 2 times, 1 visits today)
About the Writer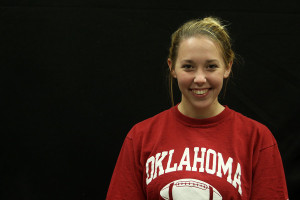 Mikaela McCabe, JAG reporter
Junior Mikaela McCabe is a writer on the JAG Yearbook staff. This is her second year on the staff. McCabe is on the varsity tennis team and is a StuCo class representative. In her free time, she likes to read, hang out with her friends and take pictures of her dogs.