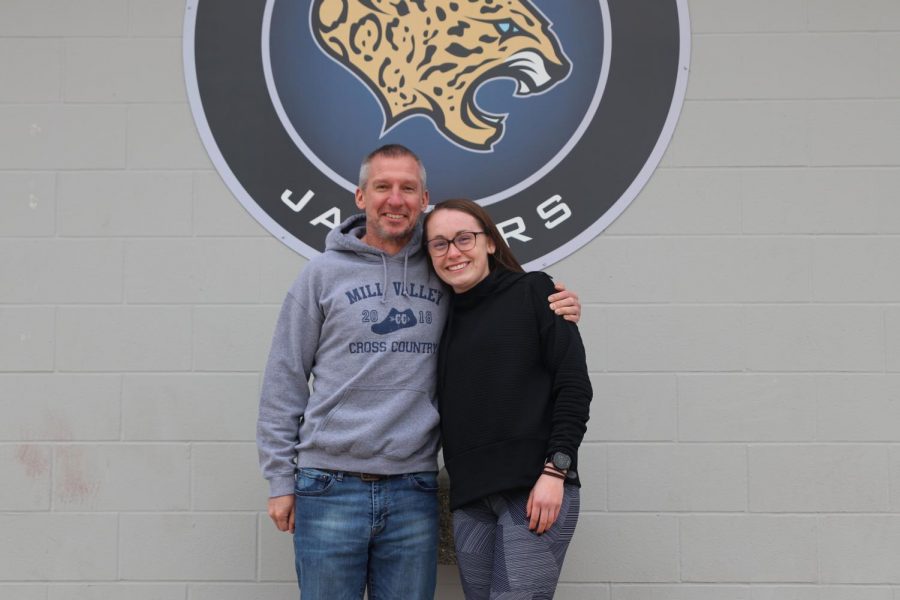 Senior Delaney Kemp leads athletically and religiously
Kemp leads in cross country, track and at Westside Family Church
A harsh sting of cold and brutal wind chill drive many people seeking warmth inside for some nice cocoa by the fireplace, but if one glances outside, they may see senior Delaney Kemp streaking by as she leads the girls cross country team on a run through the harsh winter conditions. In addition to leading the girls cross country and long distance track teams, Kemp leads a group of seventh grade girls every Sunday at Westside Family Church.
Since she has been encouraged to lead from a young age, Kemp had been eagerly awaiting such chances to step up.
"When I was younger, people told me I had good leadership abilities," Kemp said. "[As] an upperclassman, leadership positions were made available to me, and I jumped on the opportunity."
Kemp said initially she led by example, which cross country and track head coach Chris McAfee believes earns her respect.
"Any way you could define leader, [Kemp] definitely does an outstanding job," McAfee said. "She is obviously always here, she works hard, is positive, has lofty goals and works hard to get after those [goals]."
Kemp's leadership is twofold, according to Westside Family Church's Student Ministry Director Melissa Lagree, as Kemp actively participates, but also bonds with those she leads.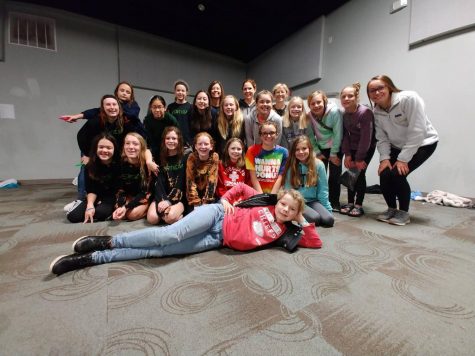 "[Kemp], as a high school student, leads the rest of the group by worshipping and partaking in Bible studies and conversations," Lagree said. "She is also a leader of our middle school students … and connects with them on a different level than just the main pastor or director does."
Kemp's leadership has fixed her athletic team's attitude, according to McAfee, who said the culture was "not very good" when Kemp was a freshman.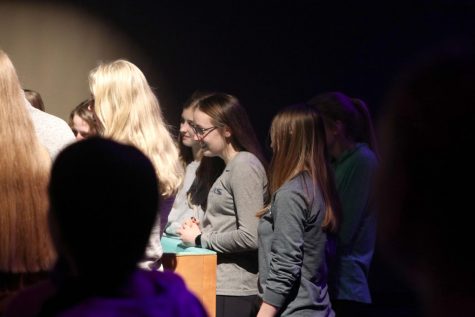 "[Kemp] has definitely changed the team culture," McAfee said. "[The girls team] keeps a good balance between having fun and reaching their goals, and they're close-knit. A lot of that has to do with the time and effort [Kemp] has put in."
Kemp has also connected with Meg McAfee, McAfee's daughter.
"Meg and I became close because McAfee came to Mill Valley when I was a freshman," Kemp said. "Her and I bonded … we really get along and it's like having a little sister."
This relationship demonstrates the significance of Delaney's leadership to McAfee.
"[Kemp] conducts herself in a way that you would hope your own kids would act," McAfee said. "It's important for Meg to see a strong, female role [model] and leader like [Kemp]."
Kemp also tries to lead in the classroom and "be really aware" when someone needs help. McAfee said Kemp recognizes leadership is a continual effort.
"[Kemp] understands that being a leader is an all-the-time job," McAfee said. "She also appreciates … leadership is trying to help make other people better, not trying to boss other people around."
For Lagree, Kemp's leadership is beneficial because it shows people of all ages can be leaders.
"The most important thing is those seventh grade girls see a women that is taking on a leadership role at such a young age," Lagree said.
In her athletics, Kemp has benefited her team by learning from her past.
"I remembered what I wish would've happened when I was an underclassman," Kemp said. "I made that a priority to do when I was an upperclassman."
McAfee said these efforts are often subtle acts of support.
"[Kemp] does a lot of things behind the scenes that are unique leadership," McAfee said. "She is constantly reaching out to people and meeting them for coffee or a smoothie and using those as opportunities to mentor and encourage people."
Leading an athletic team revolves around perseverance for Kemp, while leading in church involves self improvement.
"My athletic leadership … is more of a physical side, pushing through the pain and the mental blocks," Kemp said. "At church, [leadership is] learning how to be a better person and live like Jesus did."
(Visited 146 times, 1 visits today)